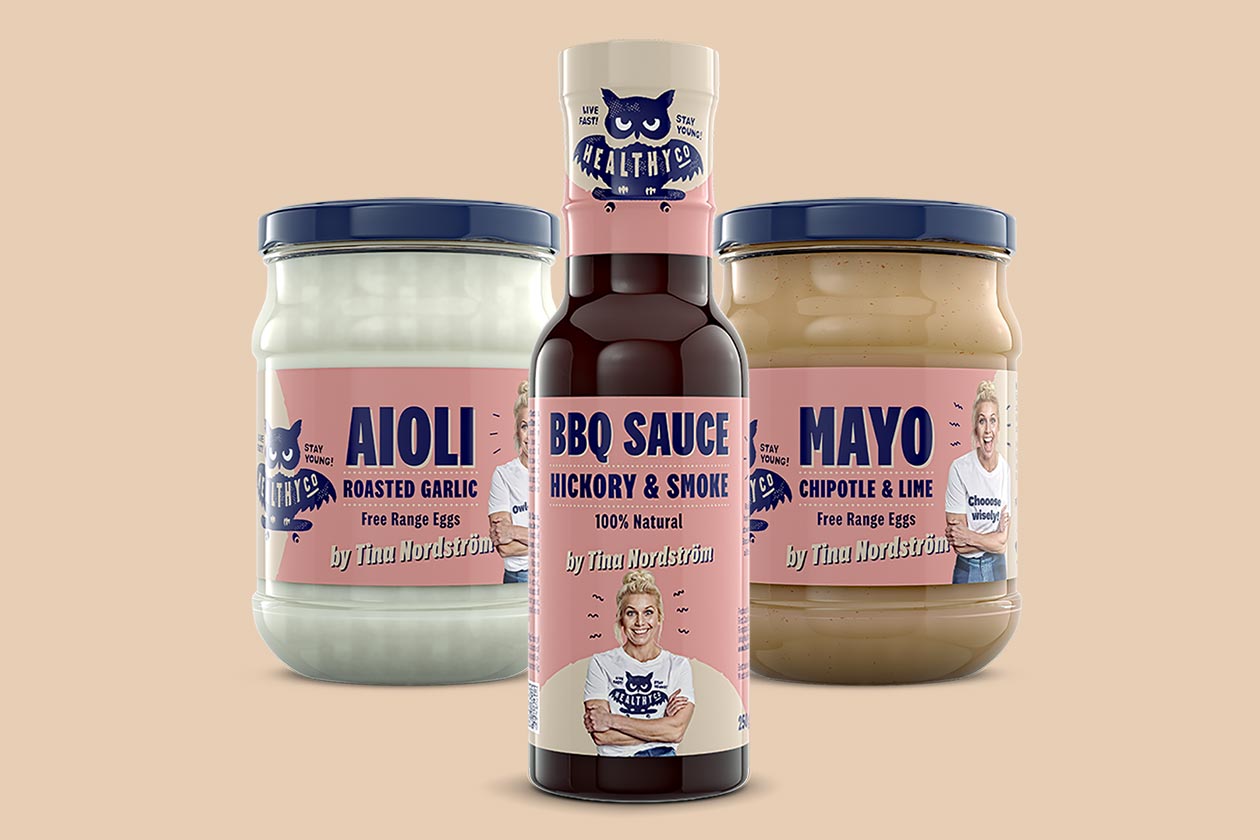 Swedish functional food company HealthyCo, which makes delicious healthy, and tasty treats such as the protein spread Proteinella and low sugar sauces, has introduced a line of products put together in partnership with Tina Nordström. Nordström is a popular celebrity chef from the brand's home country, with the two notable names coming together for a series of condiments.
The new series is called HealthyCo By Tina and consists of sauces and dressings that, as mentioned, have been put together by HealthyCo in partnership with Tina Nordström. There are two mayo products, Real Mayo and Chipotle and Lime-flavored Mayo; both made with free-range eggs and an aioli dressing in a roasted garlic flavor, which is also made with only free-range eggs.
The other half of the HealthyCo By Tina Series are all completely natural sauces with Chili Sauce, classic Ketchup, and a hickory and smoke BBQ Sauce. None of the products have any kind of low sugar, high-protein, or functional twist to them; they're more or less just healthy condiments from HealthyCo and Tina Nordström and are available now in stores and stockists in Sweden.