Mar 27th, 2021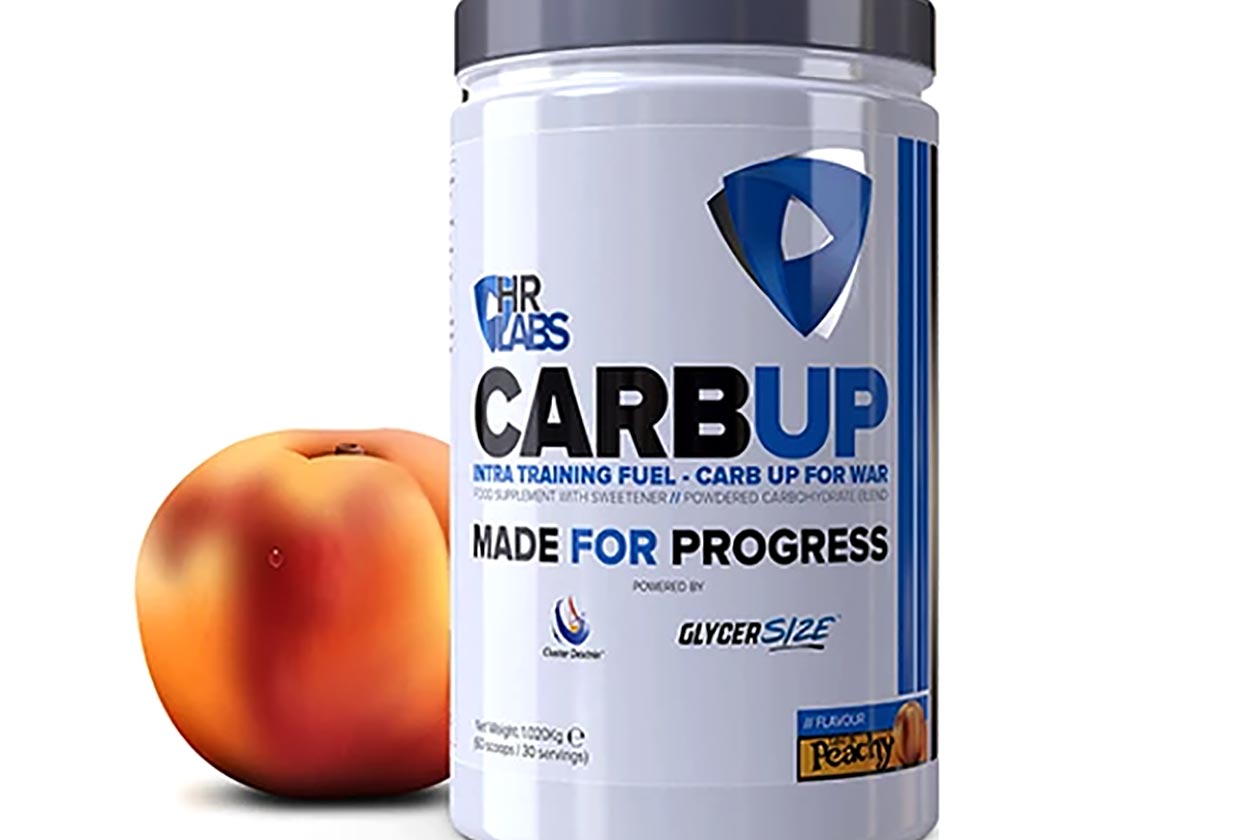 As talked about in the podcast interview we did with the brand last month, HR Labs has come out and released its simpler carbohydrate supplement, Carb Up. The idea behind the product is to give fans something they can purchase separately from the brand's intra-workout Level Up, to add more carbohydrates without all the other ingredients it features.
HR Labs Carb Up is extremely straightforward, packing 25g of the premium carbohydrate Cluster Dextrin HBCD. There are just two other ingredients in the supplement with taurine and Glycersize branded glycerol, both at 2g per serving. To make Carb Up even easier to stack with Level Up, it comes in the same two flavors with Grape Bubbalicious and Life Is Peachy.
Carb Up is in stock and available now in HR Labs' online store, and it costs a lot less than Level Up at £34.50 (47.58 USD) versus £59.99, with the usual amount of 30 servings per tub.