Mar 4th, 2021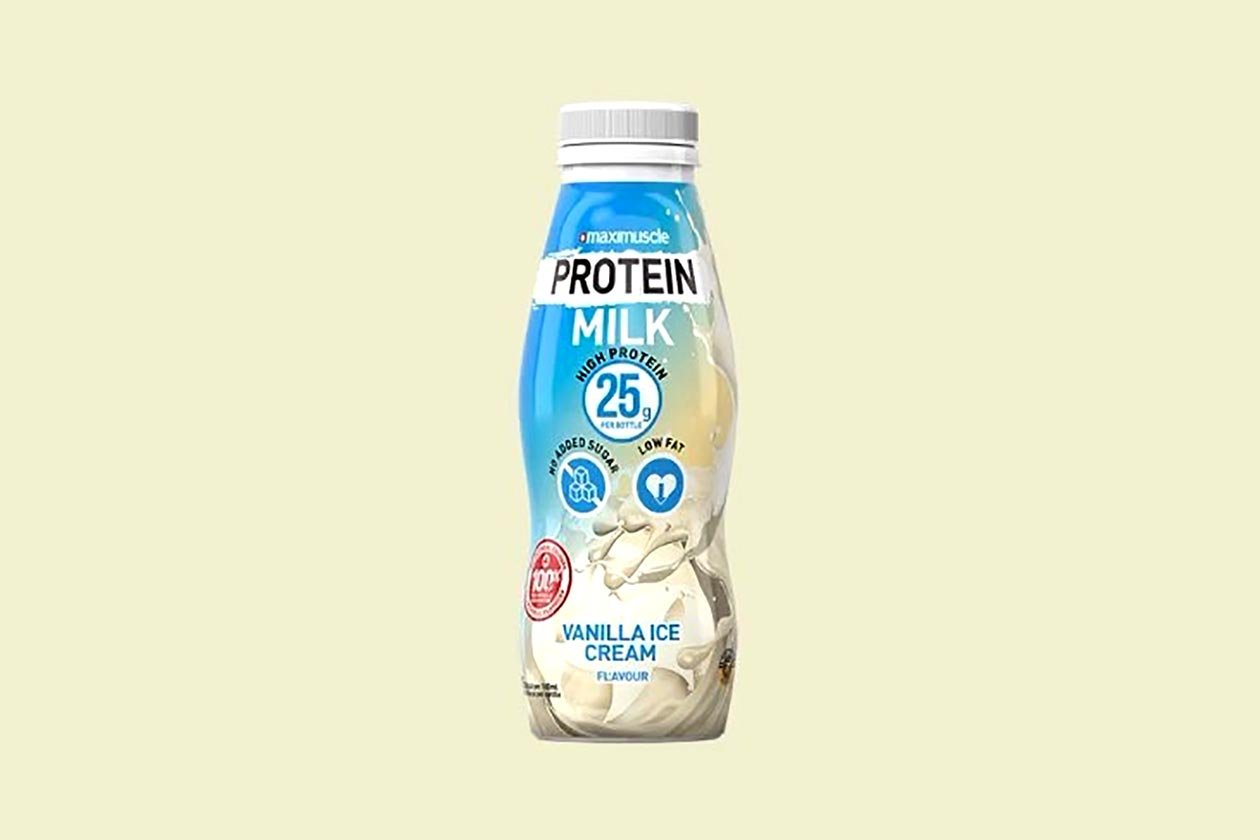 Protein Milk is the mainstream ready-to-drink protein product from the legacy brand Maximuscle, providing a solid 25g of protein per bottle from skimmed milk, milk protein, and whey, and a calorie count of around 200. Up until this week, the supplement had four flavors on the market, two of those being common options and the others not so much, with Banoffee and Salted Caramel.
Maximuscle has pushed its menu for Protein Milk up to five this week with another traditional flavor that is actually something you typically see when protein supplements first come to market. That flavor is none other than a vanilla-based taste named Vanilla Ice Cream, packing that same 25g of protein but fewer calories than any of Protein Milk's other options by a fair bit at 165.
The Vanilla Ice Cream Maximuscle Protein Milk is already in stock and available on the brand's website, where one bottle will cost you £2.99 (4.17 USD), or you can get a box of six at £2.50 (3.49 USD) each.