Mar 17th, 2021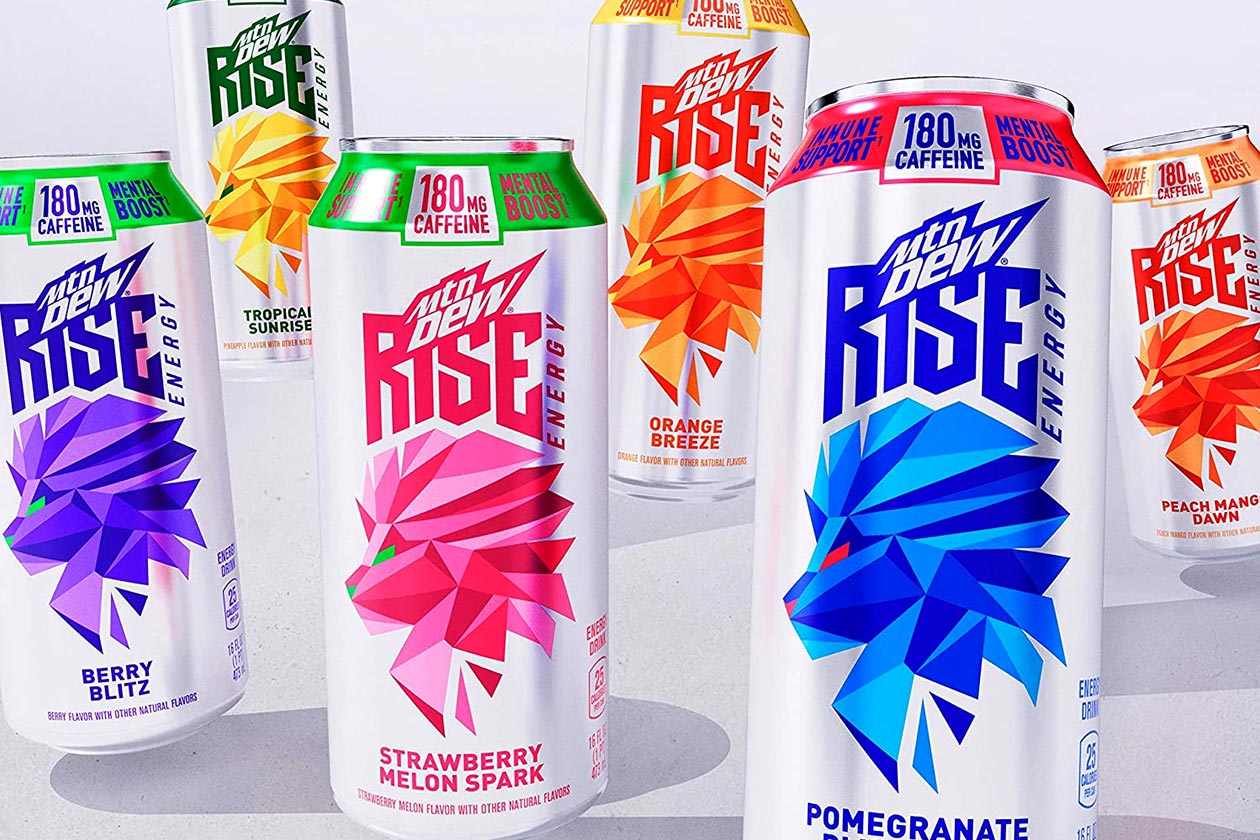 Beverage brand MTN DEW has partnered with legendary basketball player LeBron James to create an all-new energy drink, introducing MTN DEW Rise Energy. It is a functional, multi-benefit product like a lot of newcomers to the energy drink game these days, featuring ingredients for mental focus, immune health, and of course, a reliable boost in energy.
MTN DEW Rise Energy comes with 180mg of caffeine per can — right around our preferred amount for an anytime energy drink — citicoline for the focus, and a few vitamins and minerals, including 90mg of vitamin C. The citicoline is not listed with an actual dose, but it is higher on the beverage's ingredient list than caffeine, meaning it is more than 180mg.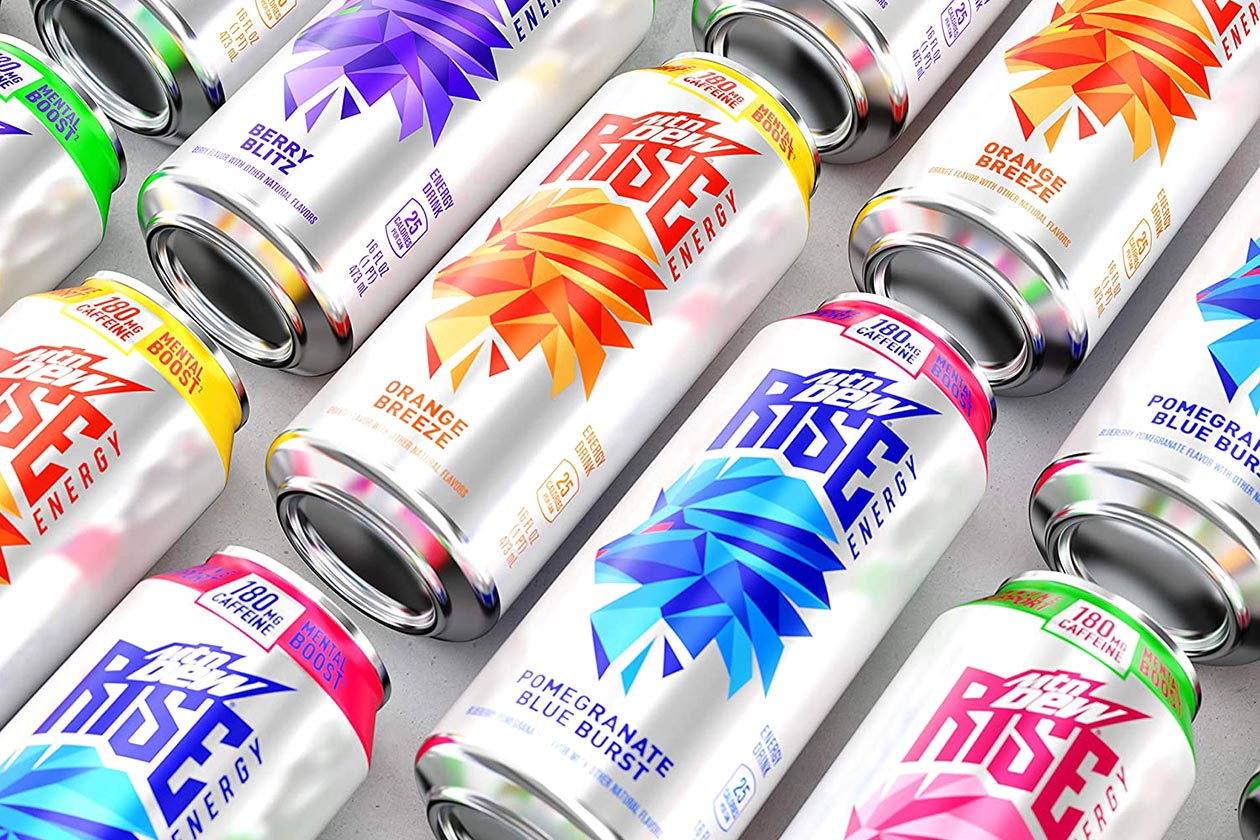 The product is also relatively low in calories, featuring 5g of carbohydrates with 4g of that sugar, giving MTN DEW Rise Energy a calorie count of 25. On the flavor side of things, you will not be disappointed, as the energy drink has debuted with six to choose from, all made with 5% fruit juice, in Berry Blitz, Pomegranate Blue Burst, Orange Breeze, Tropical Sunrise, Peach Mango Dawn, and Strawberry Melon Spark.
To make today's news and introduction of MTN DEW Rise Energy that much more exciting, you can already order the product from the convenient retail giant Amazon. There are cases of 12 in any of the six flavors at a competitive $22.99, only $1.92 each, or there are variety packs which is what we grabbed with three and six flavor options at $24.99 for either.