Mar 25th, 2021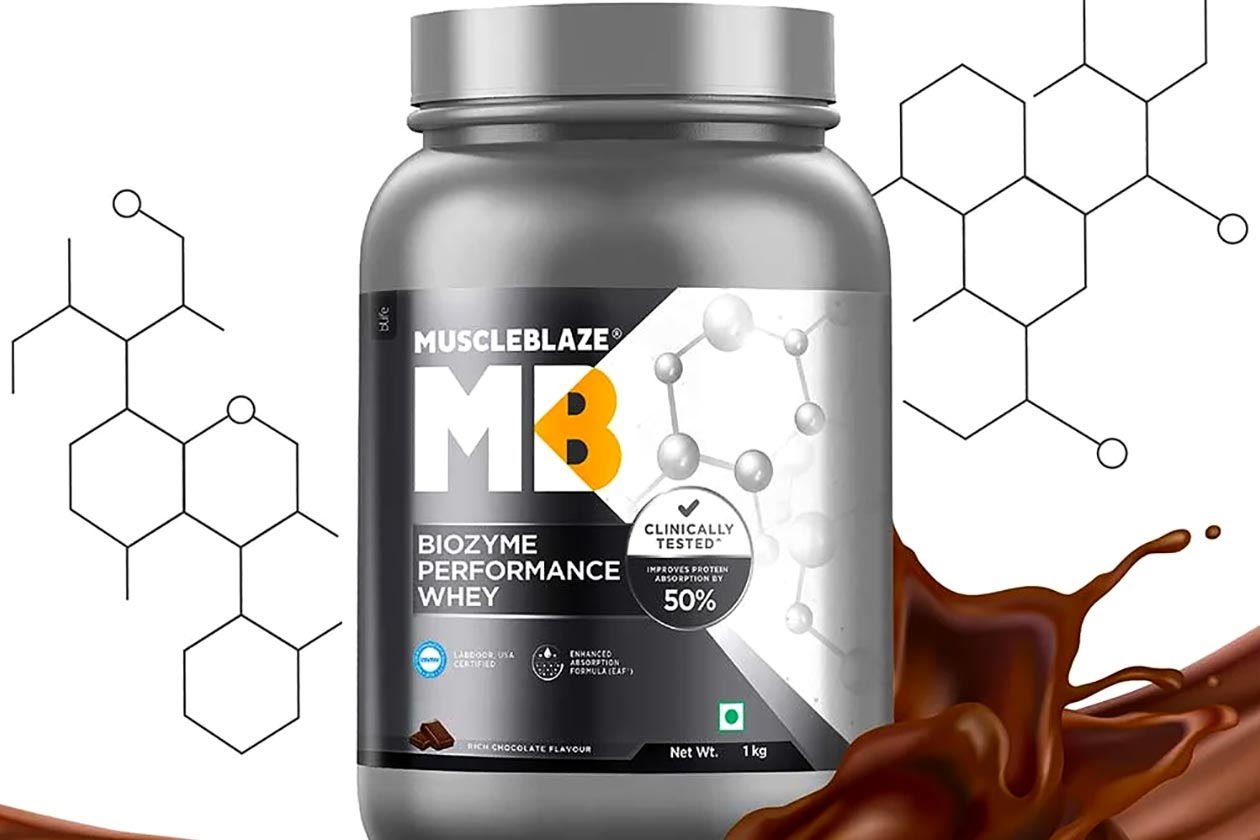 Biozyme Performance Whey is the latest entry in MuscleBlaze's Biozyme family of protein powders, consisting of two others in Biozyme Whey Isolate and Biozyme Whey Protein. Like the other two supplements, the brand's all-new Performance Whey is enhanced with MuscleBlaze's EnzymePro enzymes to improve and support digestion and absorption.
Where Biozyme Performance Whey separates itself from Biozyme Whey Isolate and Whey Protein, is in the sources of protein it relies on. Instead of featuring just whey isolate, or a blend of isolate and concentrate, Performance Whey is a whey concentrate-only product. Due to that, it is not as lean as the others, packing 25g of protein per serving, 3g of carbohydrates, 1.98g of fat, and 130 calories.
MuscleBlaze's Biozyme Performance Whey is also the most cost-effective supplement in the Biozyme family, although it does currently only come in one flavor with Rich Chocolate. Directly from the brand, through its online store, Performance Whey will cost you ₹2399 (33.01 USD) for a 2.2lb tub, and for its double size 4.4lb, you're looking at ₹3299 (45.40 USD).