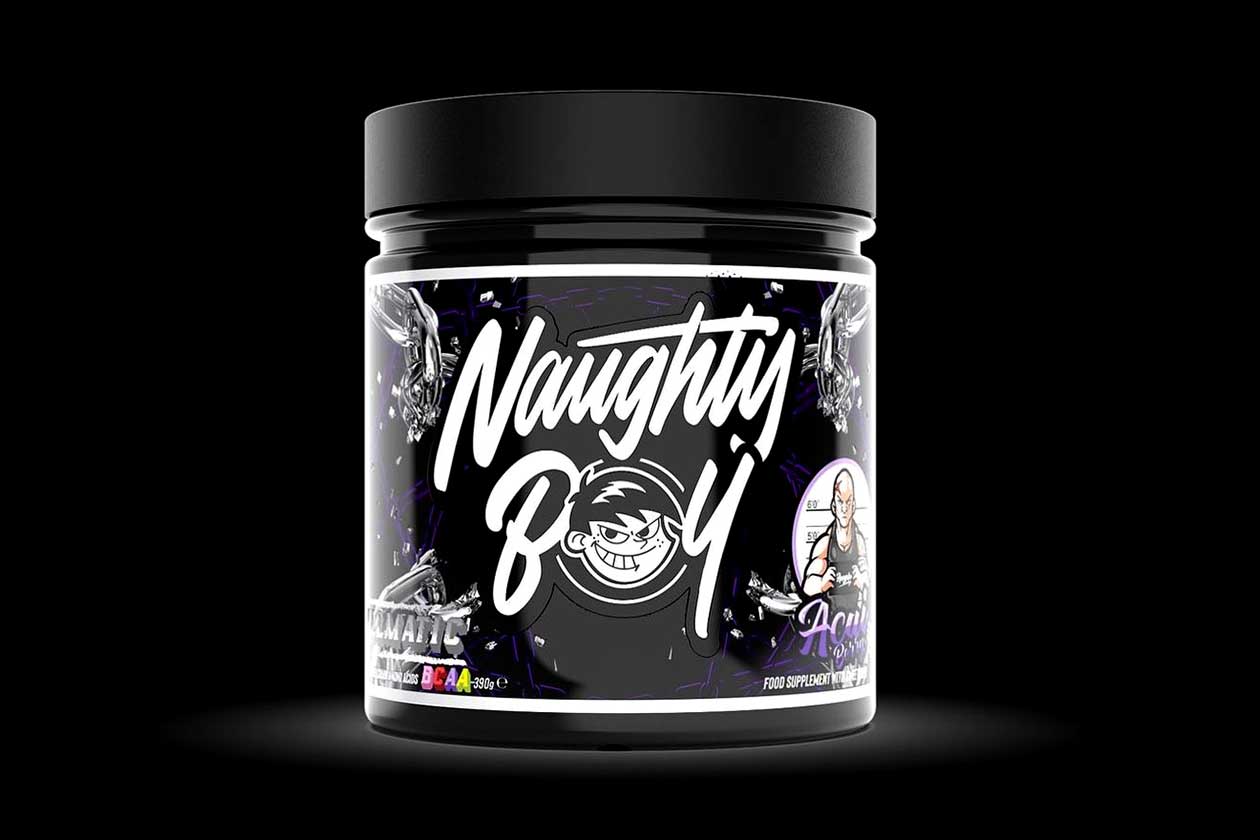 The first of four supplements in Naughty Boy's upcoming Illmatic family of amino products has been completely unveiled, with the simplest entry in the lineup in Illmatic BCAA. For those that missed our original post, the other three items in the lifestyle brand's new series are a full spectrum EAA, a carbohydrate-infused competitor, and a loaded intra-workout.
The formula behind Naughty Boy's Illmatic BCAA is led by its title ingredient, BCAAs, at a solid 7g per serving to support muscle recovery and repair, with a few extras alongside that. The amino-based supplement also includes the muscle protein synthesis enhancer Velositol at a full 2g, and the premium and proven absorption ingredient AstraGin at a solid 50mg.
Illmatic BCAA is due to launch in Naughty Boy's local UK market later this month with the usual 30 servings per tub and an impressive selection of flavors. Right from the start, the Illmatic Series product will have four tastes to choose from in Apple, Cherry, Bubble Gum, and Acai Berry.