Mar 22nd, 2021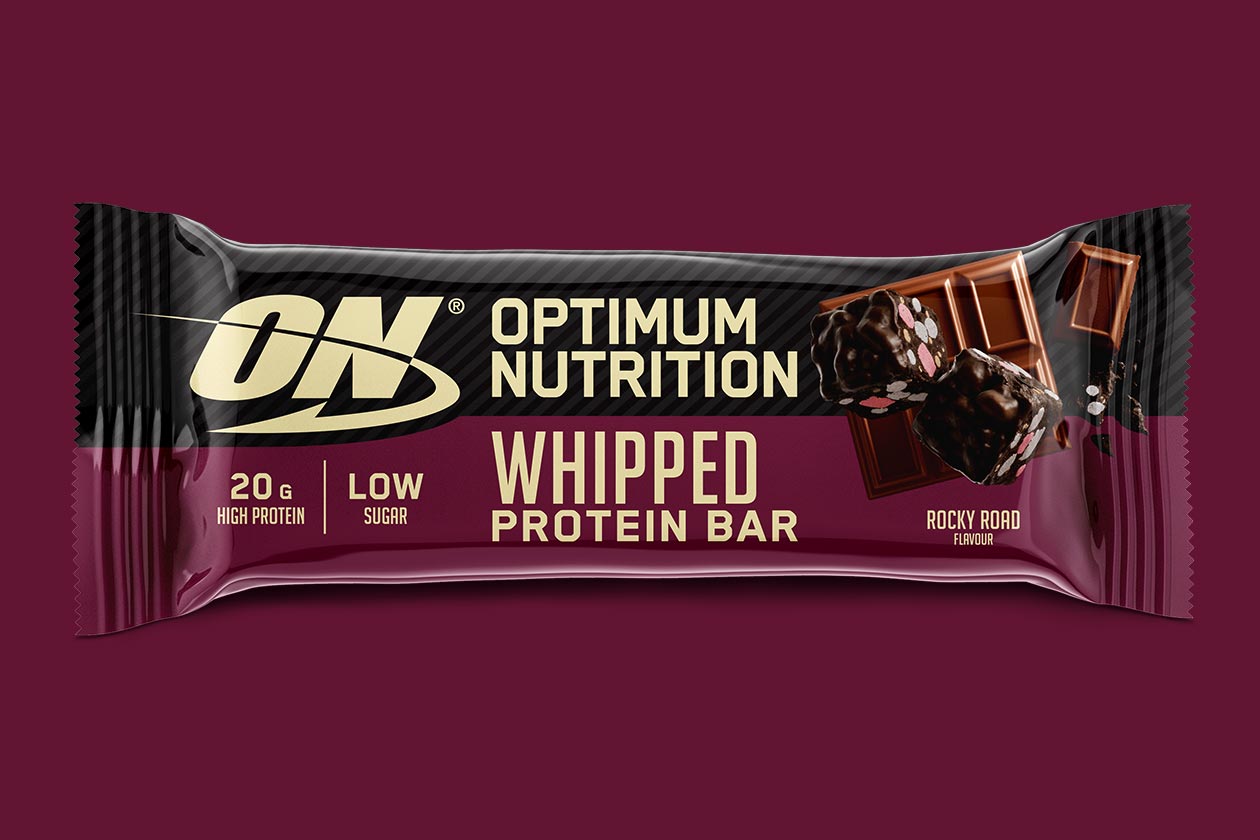 Two years ago, legacy supplement company Optimum Nutrition introduced one of its most impressive protein snacks to date in Europe, with the simply named Optimum Protein Bar. The flavor of the product isn't overly sweet or strong; the consistency, however, is second to none, with an incredibly soft and smooth, marshmallow-like texture that's unlike any other protein snack.
For 2021, Optimum Nutrition has decided to revamp the Optimum Protein Bar with a new name and look, and the texture, taste and nutrition, staying mostly the same. The new name of the product is more descriptive and gives you a better idea of the experience you're getting with Optimum Nutrition's "Whipped Protein Bar", which is now also covered in milk chocolate instead of dark chocolate.
You can also see the new look for the product in the image above, with branding similar to the many other items Optimum Nutrition has already rolled out this year. You can now purchase the renamed Whipped Protein Bar in the UK and Europe, in four of the previous version's five flavors, including Chocolate Caramel, Chocolate Peanut Butter, Rocky Road, and Cookies & Cream.