Mar 7th, 2021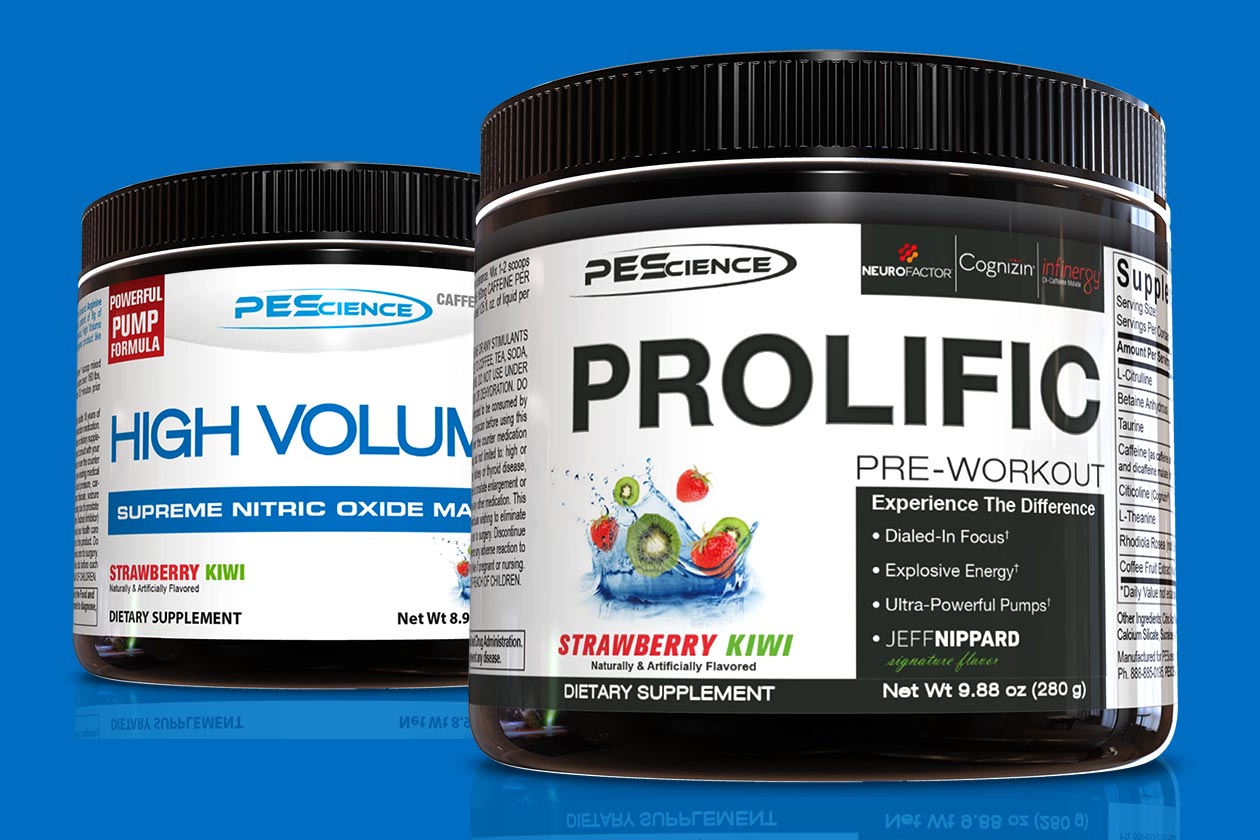 Reputable brand PEScience has expanded the menu of its two pre-workout supplements, the stimulant product Prolific and the stimulant-free High Volume, formulated more for pumps. The new addition to both products is, in fact, the same flavor and has actually been put together in partnership with its popular and premier ambassador, Jeff Nippard.
Now available for PEScience Prolific and High Volume is Strawberry Kiwi, and as mentioned, it is a collaboration and highlights that on its label, saying it is a part of the "Jeff Nippard Signature Series". The pre-workouts feature all of the same ingredients and dosages of their other options and can still be stacked together for an even more intense workout.
Fans of PEScience and followers of Jeff Nippard can grab either or both of his Strawberry Kiwi Signature Series pre-workouts from the brand's website at $29.99 a tub, so they're cheaper than Prolific and High Volume's other flavors.