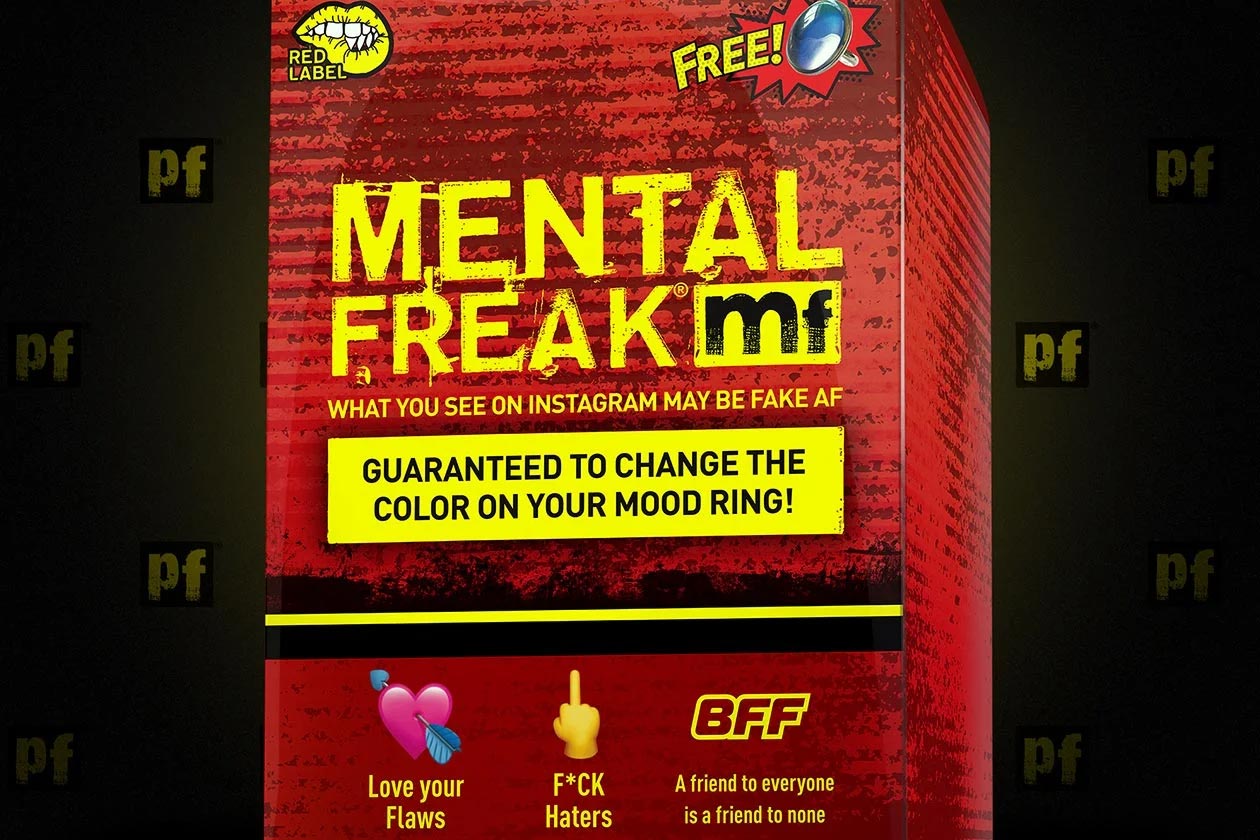 PharmaFreak has been incredibly busy this year, a lot more than previous years, teasing, revealing, and releasing several intriguing and all-new supplements, most recently its hybrid multivitamin VitaFreak. Something the brand has been teasing lately is its intriguing Red Label Series, which we got the CEO of PharmaFreak on for a podcast interview this week to discuss.
Alex Savva, the man behind PharmaFreak, most known for its fat burner Ripped Freak, describes the Red Label Series as a more personal collection of products, bringing together features he likes to stack together himself. It will include Red Label versions, not replacements, of already available supplements such as Test Freak and some entirely new items like Mental Freak.
Mental Freak definitely comes off as the most intriguing product of the Red Label Series so far, primarily due to its unique callouts on the packaging and inclusion of a mood ring to test its effectiveness. You can listen to our full interview over on Spotify, iTunes, and Google Podcasts, and look forward to the rollout of five Red Label supplements across the year.