Mar 20th, 2021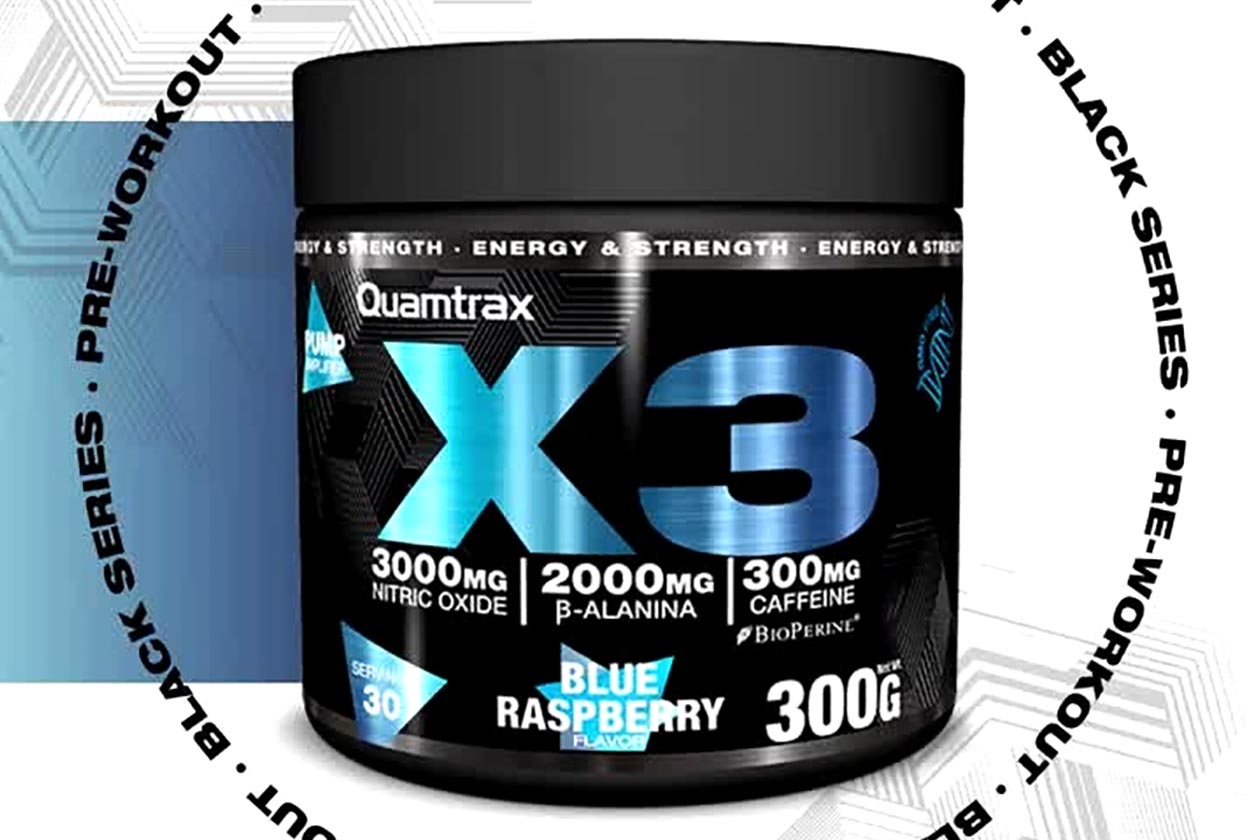 In the last quarter of 2020, Quamtrax Nutrition released its first Black Series supplement with the stimulant fat burner HIIT, featuring a more advanced formula compared to any of its other products. It comes packed with eight main ingredients, all transparently dosed, and now the brand has introduced its second Black Series supplement, with the pre-workout X3.
Quamtrax Nutrition's X3 is similar to HIIT, but for the pre-workout category, being powered by a variety of reasonably dosed ingredients to deliver a complex and effective experience. The all-new product includes beta-alanine to support performance at 2g per serving, 2g of citrulline malate to improve pumps, and a gram each of arginine, choline bitartrate, and taurine.
X3 does, of course, have caffeine in the mix as well at a solid 300mg, alongside 100mg of theanine, and all rounded off with a good amount of Bioperine black pepper to support absorption. The formula certainly continues the Quamtrax Nutrition Black Series theme, featuring a broad blend of ingredients and moderate dosages above most of its other supplements.
Quamtrax Nutrition's X3 isn't anywhere near as loaded as some of our favorite pre-workouts and other top competitors out there, but it is easily the best option from the brand. Quamtrax is rolling out its second Black Series product into stores in its home country of Spain soon in at least two flavors, Cola and Blue Raspberry, with the usual 30 servings per tub.