Skinny Food makes it six new flavors of Chocaholic in just over three months
Mar 3rd, 2021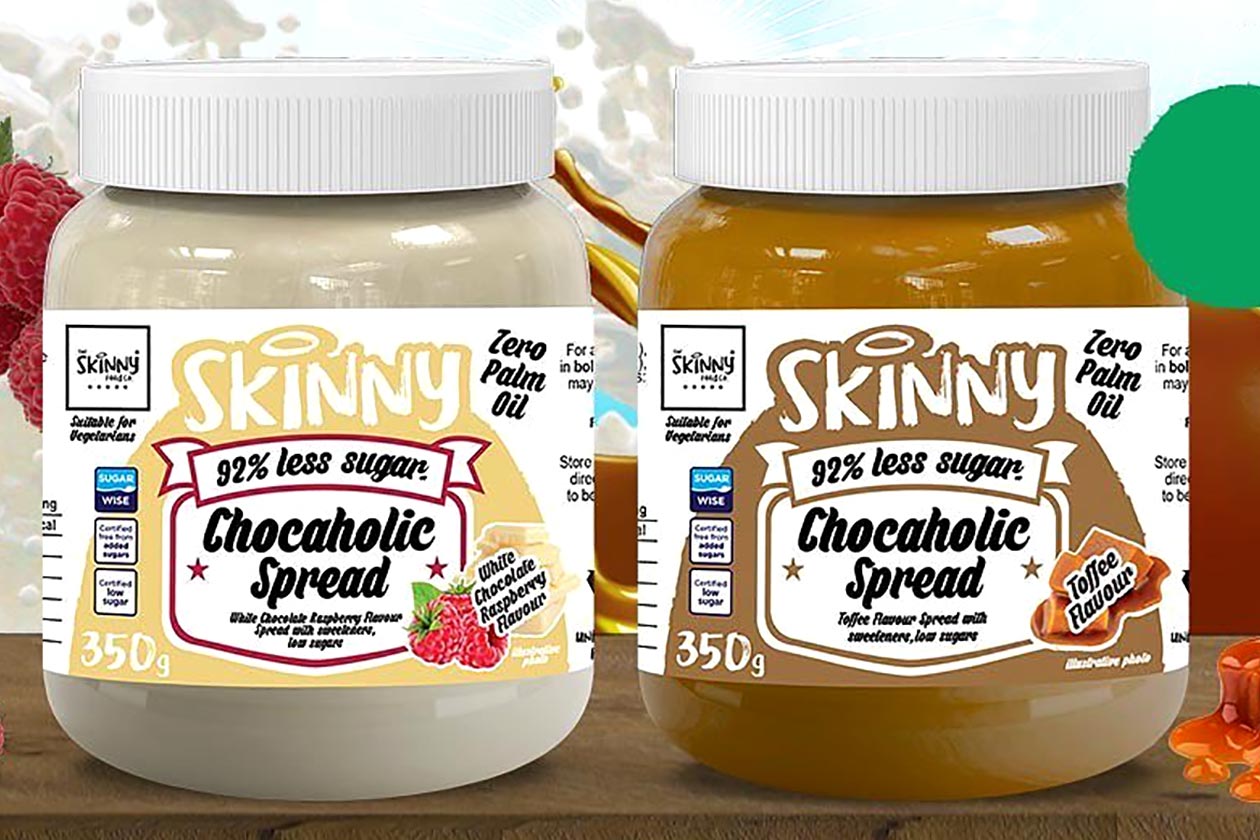 To say The Skinny Food Co is on fire in these first few months of 2021 is an understatement, as since the turn of the New Year, it has been almost non-stop with teasers, reveals, and releases. Based on that, it shouldn't come as much of a surprise that this week we have another development to share from the popular UK functional brand regarding its Chocaholic spread.
The Skinny Food Co's Chocaholic spread is a low-sugar and low-calorie spread that comes in a variety of delicious flavors; in fact, in the past few months, the brand has announced four additions to its menu, including the colorful Unicorn Spread. This week Skinny Food hasn't dropped one new Chocaholic flavor but two in White Chocolate Raspberry and a sweet and salty Toffee.
Both The Skinny Food Co's White Chocolate Raspberry and Toffee Chocaholic Spreads are in stock now on its website with low sugar, only 26 calories per serving, and a price of £3.99 for a 350g jar.