Beyond Raw combines MyoTOR and betaine in its latest Chemistry Labs entry
Apr 28th, 2021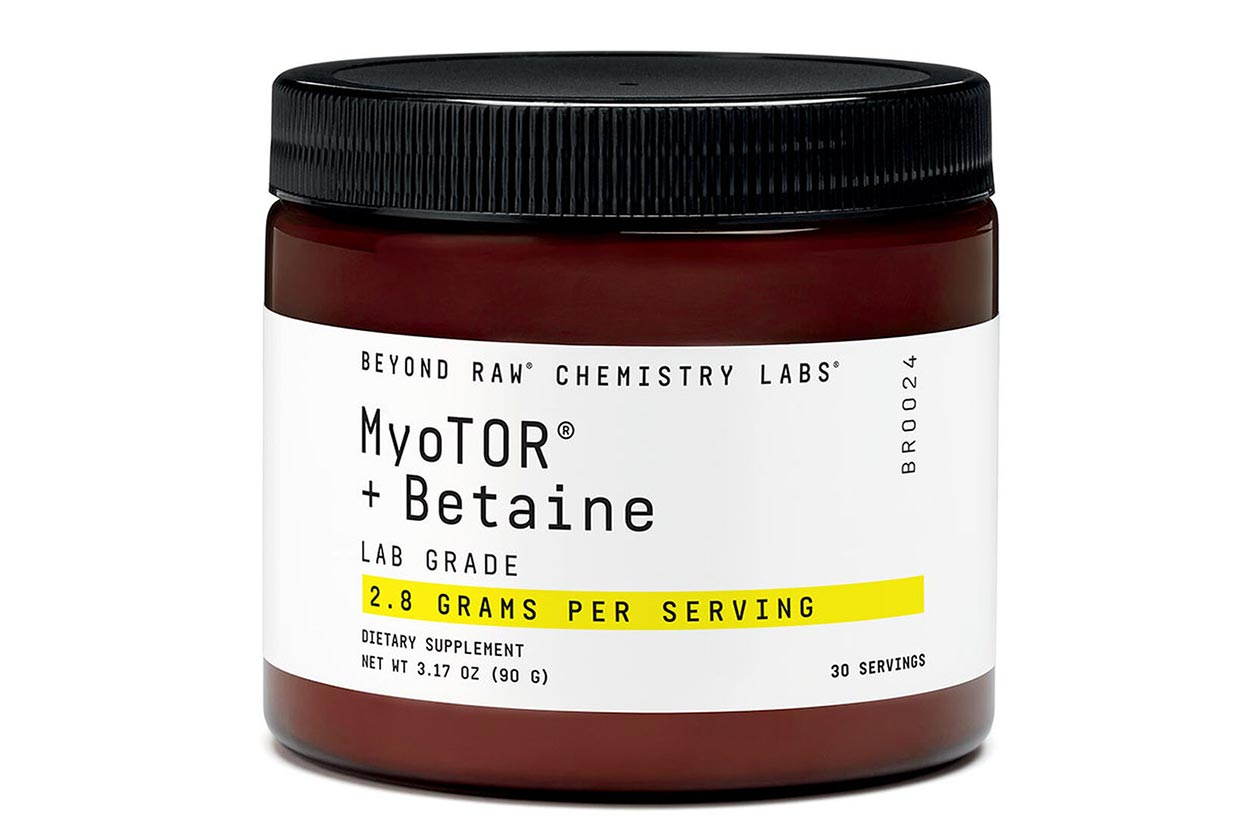 The Chemistry Labs Series is the GNC exclusive brand Beyond Raw's more basic family of supplements, similar to the essential and basic style products you see from many others. There is a whole bunch of supplements that make up the series, including standalone unflavored powder formulas featuring beta-alanine, betaine, HMB, leucine, glutamine, and PeakO2.
This week, Beyond Raw is adding another entry to its Chemistry Lab Series with MyoTOR + Betaine, which does indeed combine the ingredient blend MyoTOR and betaine. The betaine is BetaPower branded and dosed at 2.5g per serving, with the MyoTOR at 325mg, which is a blend of sphaeranthus indicus and mangifera indica, clinically proven to improve strength.
GNC's online store has Beyond Raw's MyoTOR + Betaine in stock at a basic price of $19.99 for a full-size tub of 30 servings, and it comes in unflavored powder, making it easier to stack with other supplements.