Beyond Raw's recently released fat burner Burn MF gets an energy drink spin-off
Apr 8th, 2021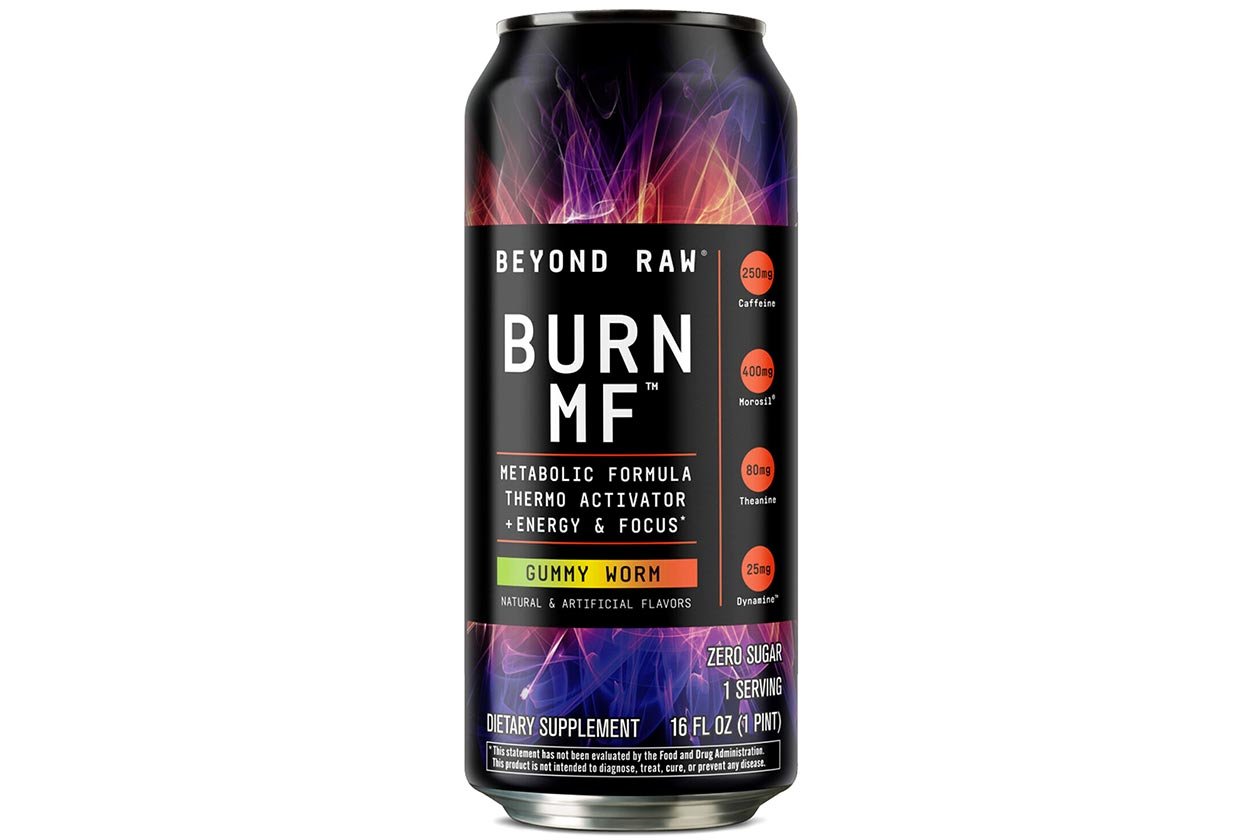 Over the past few years, Beyond Raw has built quite the name for itself in the performance and energy drink market with the well-formulated beverage version of its pre-workout Lit. The product was originally introduced back in 2018 and has always featured a formula more like a pre-workout than your typical energy drink, with highlights such as 3.2g of CarnoSyn beta-alanine, 3g of citrulline, and 250mg of caffeine.
Despite all of the active ingredients Beyond Raw has jammed into Lit On-The-Go, and the fact it has only ten calories, it tastes on par with many other top-rated energy drinks out there. The GNC-exclusive brand is now taking its talents into another area of the beverage category with its all-new Burn MF On-The-Go. It is indeed an energy drink version of its fat burner Burn MF, which the supplement itself is still relatively new.
Beyond Raw only rolled out Burn MF near the end of last year in capsule format, which was quickly followed by a flavored spin-off available in a traditional bulk tub and single-serving stick packs. The new Burn MF beverage is the third spin-off of the weight loss product in the four months it's been on the market, and like Lit On-The-Go, it does feature a quality formula and is nutritionally friendly with ten calories.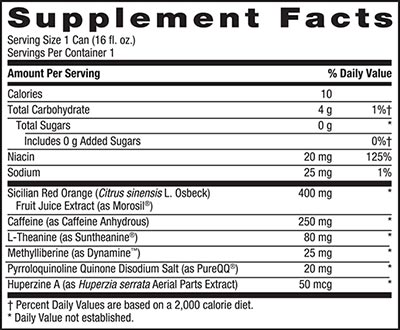 Burn MF On-The-Go doesn't come with all of the ingredients you get in the original capsule supplement or its powder alternatives, but it's not too far off. Each can of the fat-burning energy drink packs 50mcg of huperzine a, 25mg of Dynamine, 80mg of Suntheanine branded theanine, PureQQ PQQ, a solid 250mg of caffeine for energy, and 400mg of Morosil, which has proven to help reduce fat accumulation and weight gain.
Much like Lit On-The-Go, Beyond Raw's Burn MF On-The-Go has a combination of ingredients you rarely find in an energy drink. It's also good to see the brand really dedicate a good amount of its formula to weight loss and truly separate it from an energy-focused beverage. The Burn MF beverage is available now through the online store of its exclusive retailer GNC, at $29.99 for a case of 12 in a Gummy Worm flavor.