Recently released Burn MF beverage gets a second flavor in Jalapeño Pineapple
Apr 16th, 2021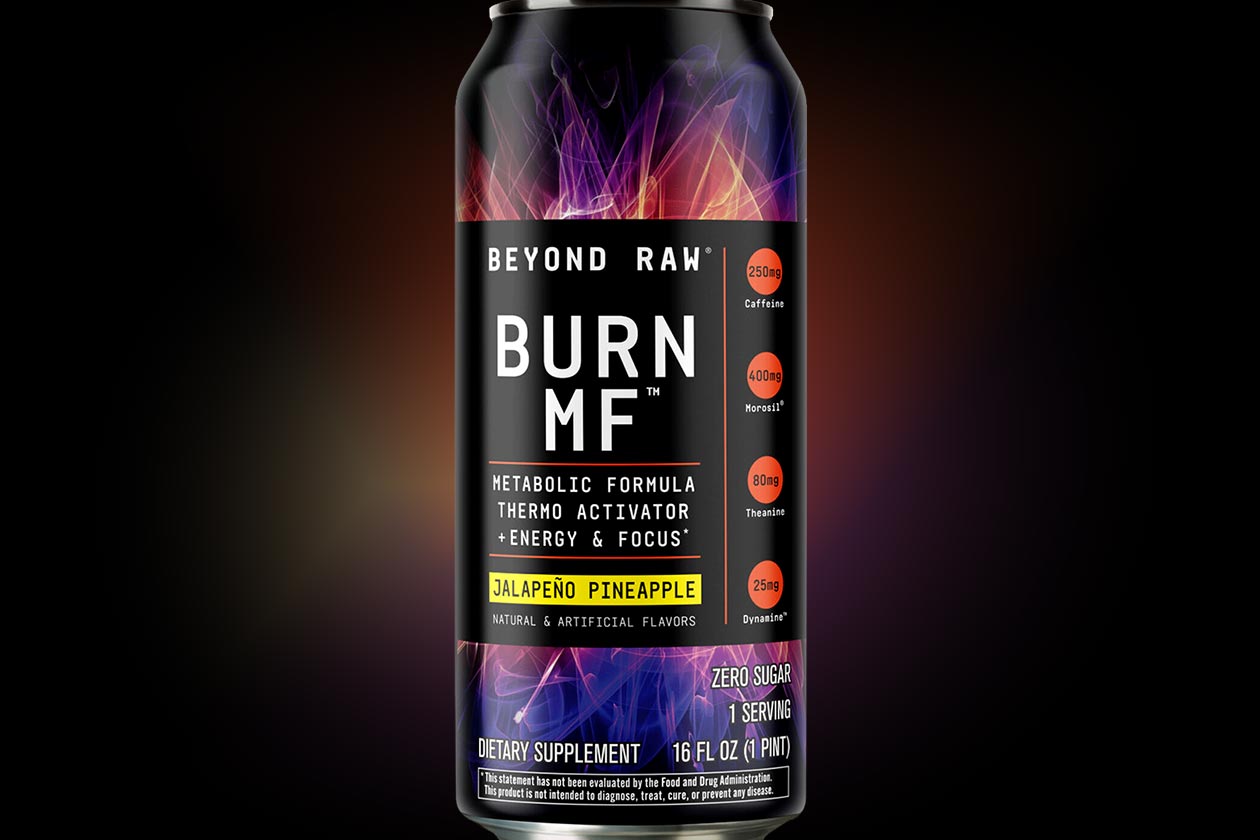 It was only last week, Beyond Raw launched an energy drink version of its also relatively new fat burner Burn MF, which features many of the same key ingredients, including the premium and proven Morosil. The product also packs a good amount of ingredients to support energy and focus with 25mg of Dynamine and a solid 250mg of the classic stimulant, caffeine.
The surprising feature of Beyond Raw's Burn MF beverage was that it debuted in only one flavor with a candy-themed Gummy Worm. The brand has now quickly followed that up with a much-needed second option, and it is quite a bit different from the first one. The Burn MF energy drink is now available in Jalapeño Pineapple, similar to Reign's thermogenic beverage Reign Inferno.
The brand's exclusive retailer GNC is already stocking Beyond Raw's Jalapeño Pineapple Burn MF drink on its website, alongside the original Gummy Worm, at $29.99 for a case of 12 cans.