Apr 19th, 2021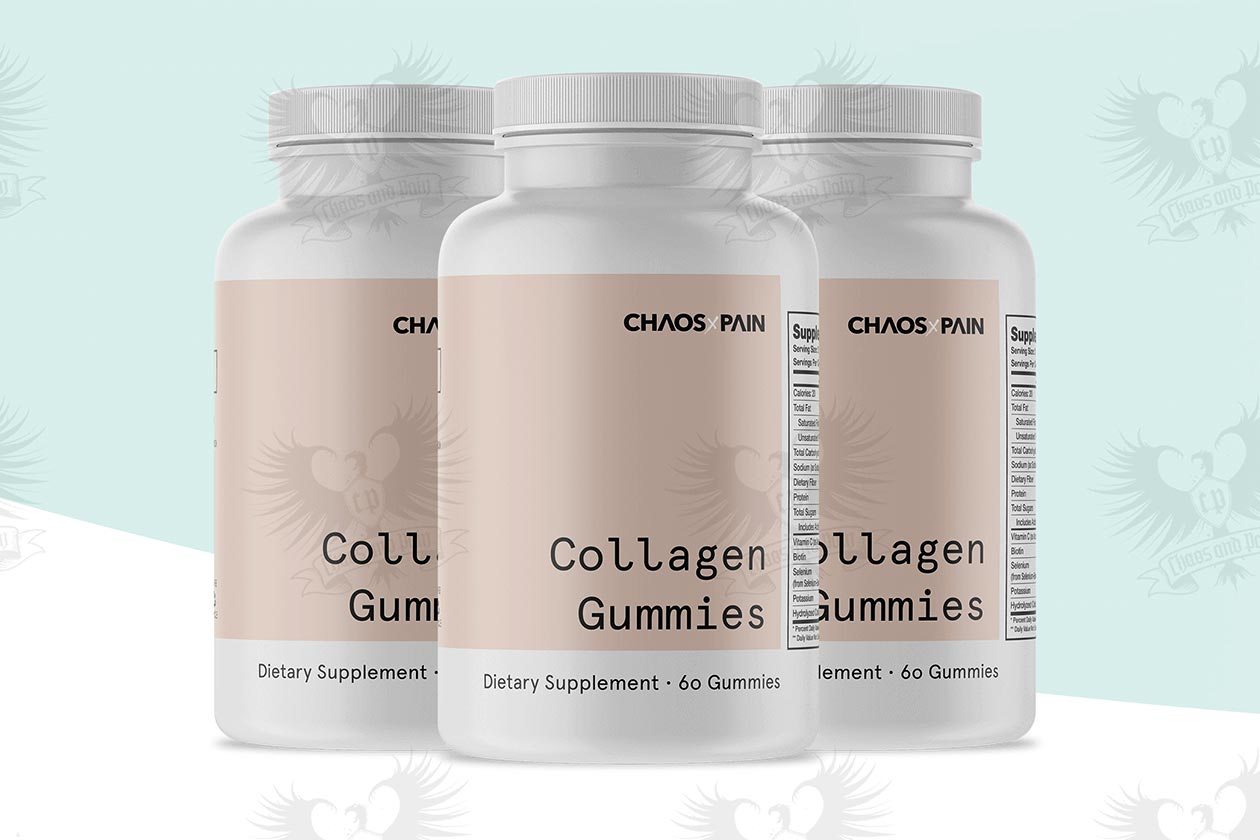 Chaos and Pain recently came out with two new supplements, neither of which was its usual hardcore style of sports nutrition products like Cannibal Ferox and Cannibal Inferno. Those items were Turmeric, a simple standalone turmeric supplement enhanced with BioPerine for better absorption, and Immune Support, featuring a variety of ingredients to support immunity.
This week Chaos and Pain is back with another more health and wellness type product, and it comes with branding similar to the recently released Turmeric and Immune Support. The supplement this time around is Collagen Gummies, which is precisely that; a gummy product featuring a gram of collagen per two gummies alongside vitamin C, biotin, potassium, and selenium.
Chaos and Pain promotes the usual collagen benefits for its all-new Collagen Gummies, promising support for healthy skin and joints as well as help reducing inflammation. Directly from the brand, through its online store, the collagen formula carries a regular price of $34.99, although, for a limited time, it is discounted by a hefty 50% down to $17.99 for a bottle of 30 servings.