Apr 30th, 2021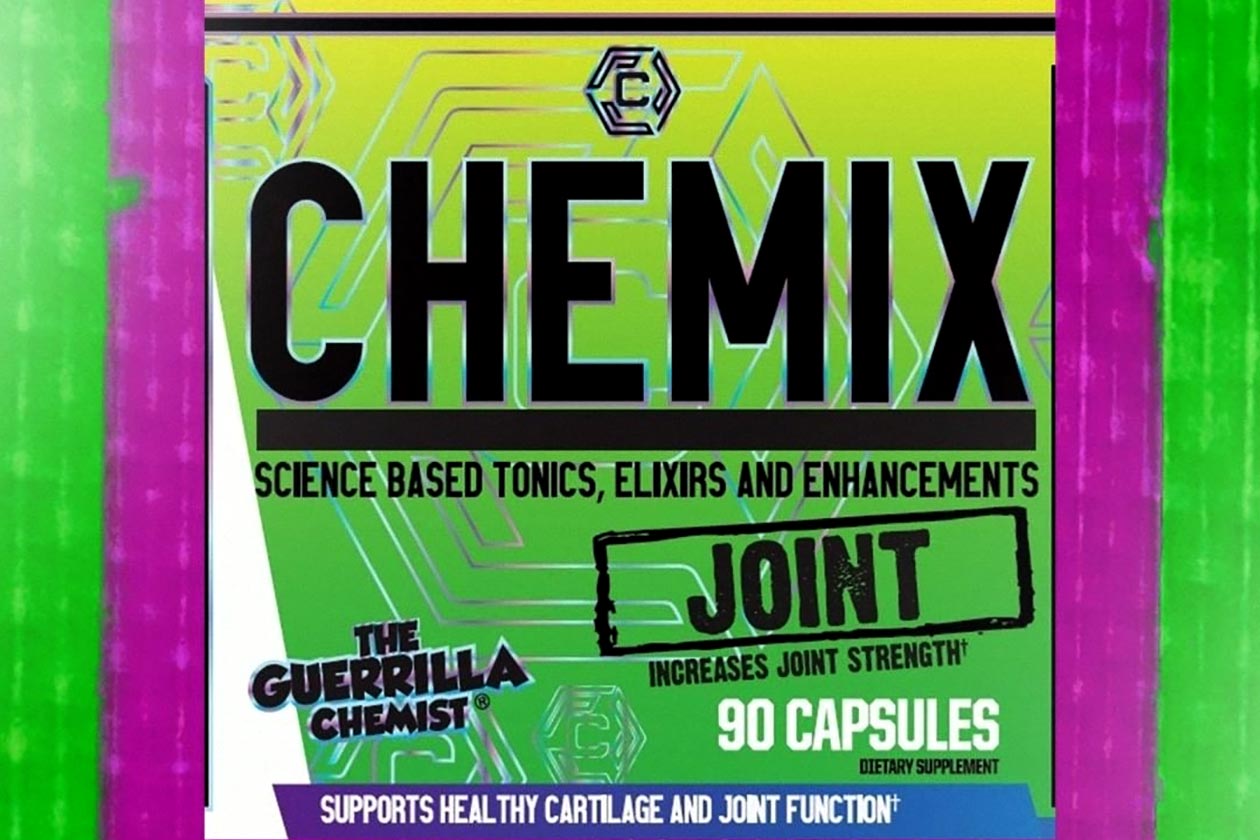 Already this week, the Guerrilla Chemist's reputable brand Chemix, came out with a huge surprise, both revealing the formula behind its potent Chemix Energy and releasing the supplement through its website. To keep the excitement going and attention fixed on Chemix, the brand has shared details behind another one of its upcoming items in Chemix Joint.
The Guerrilla Chemist and Chemix announced the coming of Chemix Joint a couple of weeks ago, not confirming any of its ingredients but saying it would help with joint strength, comfort, mobility, and inflammation. We've added the facts panel for the product directly below, with seven ingredients building out the lineup, all squeezed into a three capsule serving.
As with most Chemix supplements, Chemix Joint has a combination of commonly used ingredients at reliable dosages and some compounds you don't see all that often, sometimes not at all. The product packs 750mg of cissus quadrangularis, palmitoylethanolamide, tamarind seed, and tetrahydrocurcumin. The rest of the formula is all premium ingredients with CurcuWIN curcumin, UC-II collagen, and ApresFlex boswellia.
As mentioned, the Guerrilla Chemist has formulated Chemix Joint for a comprehensive joint experience, supporting strength, comfort, mobility, and inflammation. We're not sure when the supplement is going to be available, although if it's anything like Chemix Energy, we wouldn't be surprised if the brand quickly follows this formula reveal with a full launch on its website.