Apr 22nd, 2021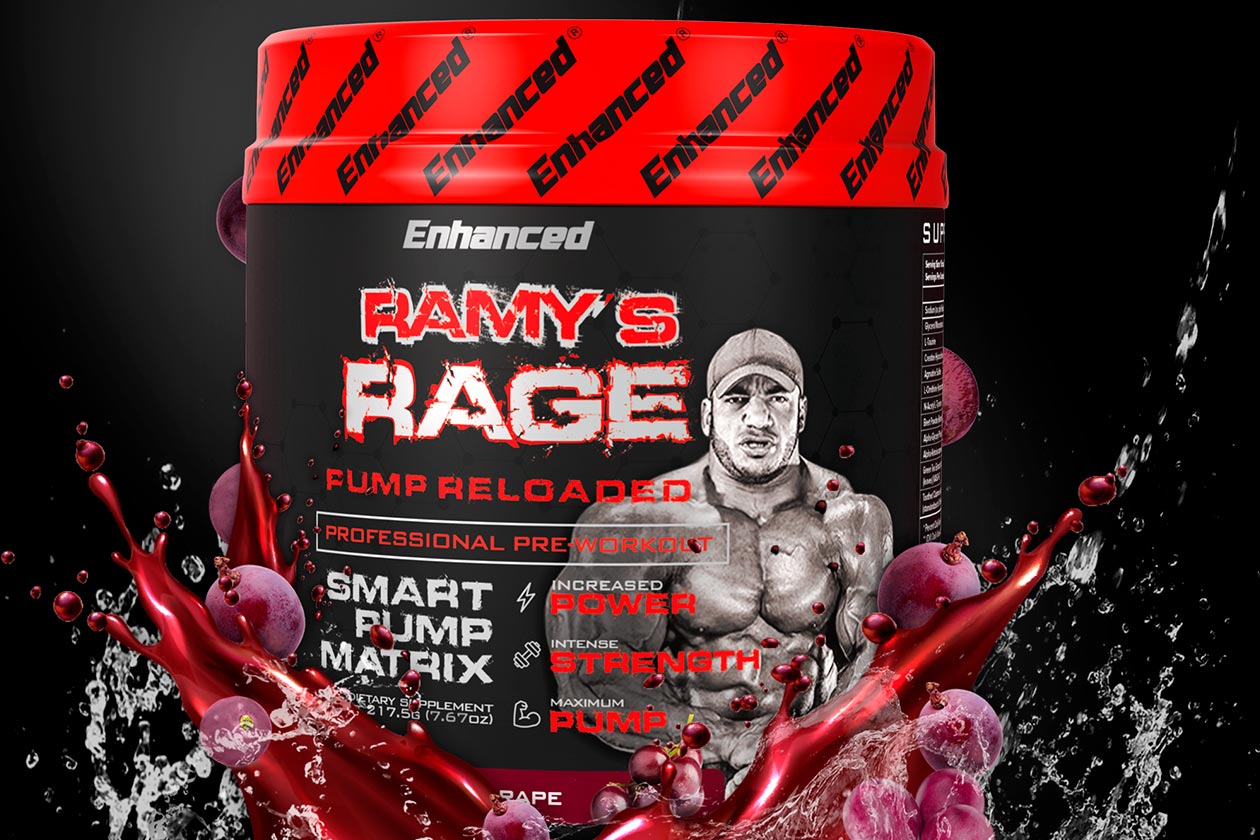 After signing reigning Mr. Olympia Mamdouh Elssbiay, better known as Big Ramy, just two months ago in February, Enhanced Labs has teamed up with the bodybuilding champion for a special edition product. Launching today through the brand's online store is an entirely new pre-workout called Ramy's Rage, separate from its other competitors in the category, Rage Pump and Rage Stim.
Enhanced Labs has put a flexing picture of the current Mr. Olympia on the front of the tub, and as mentioned, given it the name "Ramy's Rage" to reinforce the Big Ramy collaboration. As mentioned, it is a standalone product, separate from the brand's other two pre-workouts, and built to provide a comprehensive stimulant-free experience supporting mental focus, pumps, strength, and performance.
The fact that it's stimulant-free is interesting, as that is the same angle Enhanced Labs Rage Pump takes, which also means you should be able to stack it with the brand's stimulant pre-workout Rage Stim. It does have half the amount of full servings as either of those other pre-workouts, with 15 per tub or 30 half servings, although that is reflected in its cost-effective price of $25.99.
Once again, Enhanced Labs is launching Ramy's Rage today, through its official online store over at getenhanced.shop, and despite it being a collaboration, it doesn't sound like this is a limited time supplement.