Glaxon unveils its Mango flavor of Specimen Yoyo for Cinco de Mayo
Apr 16th, 2021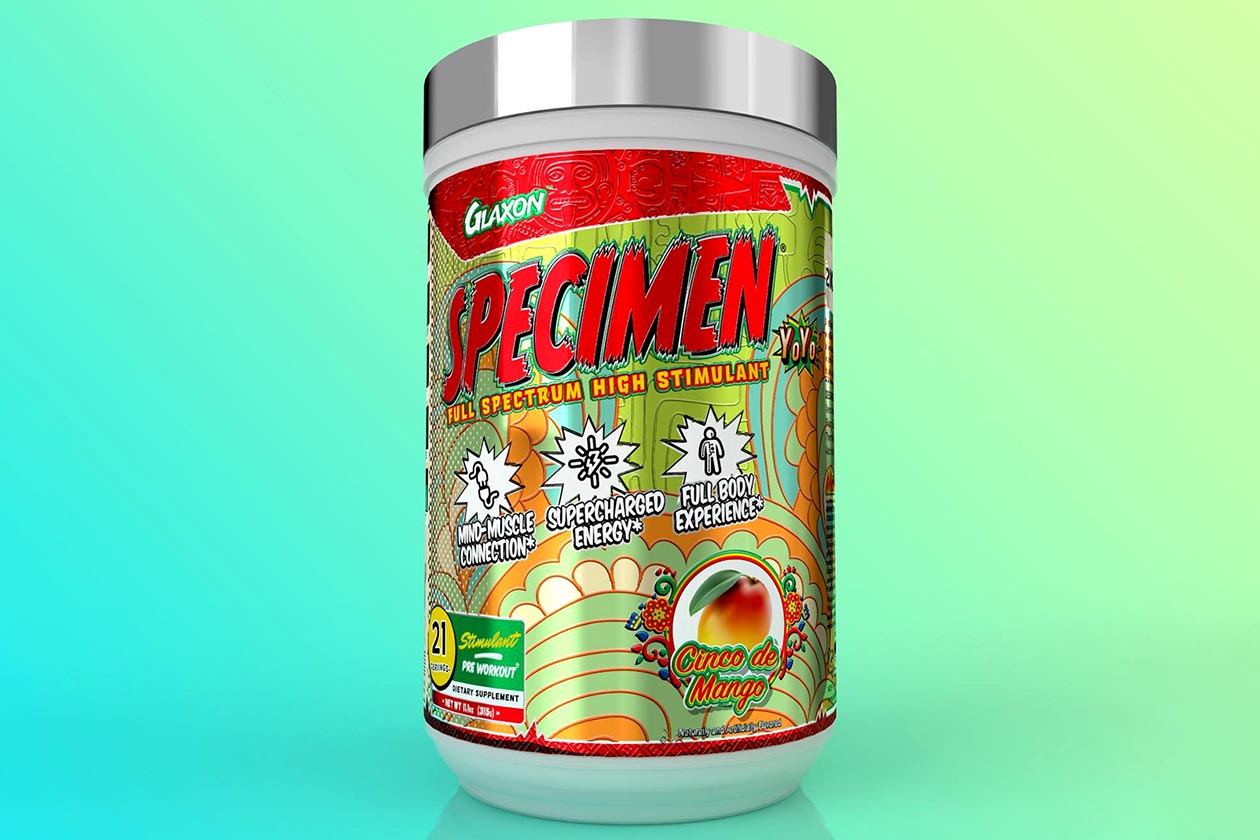 In February, our Newcomer Of The Year winner for 2020, Glaxon, announced a special edition flavor of its stimulant pre-workout Specimen in celebration of St. Patrick's Day. The flavor was called Green Gold, a sweet candy apple taste featuring edible glitter throughout the powder, and it went on to become available with plenty of time until St. Patrick's Day.
Glaxon has now put together another special edition product, which once again sees the brand create an intriguing limited-time taste for its Specimen pre-workout. This time around, the flavor is Cinco de Mango, and it is, of course, in celebration of Cinco de Mayo. The day itself is still a few weeks away, on the 5th of May, with Cinco de Mango due to be out before then.
It is also worth noting, Glaxon has only put together its Cinco de Mayo flavor Cinco de Mango flavor for its more intense Specimen Yoyo. For those unfamiliar with the version, it separates itself from the regular Specimen by having no yohimbine or alpha yohimbine and a little less caffeine.