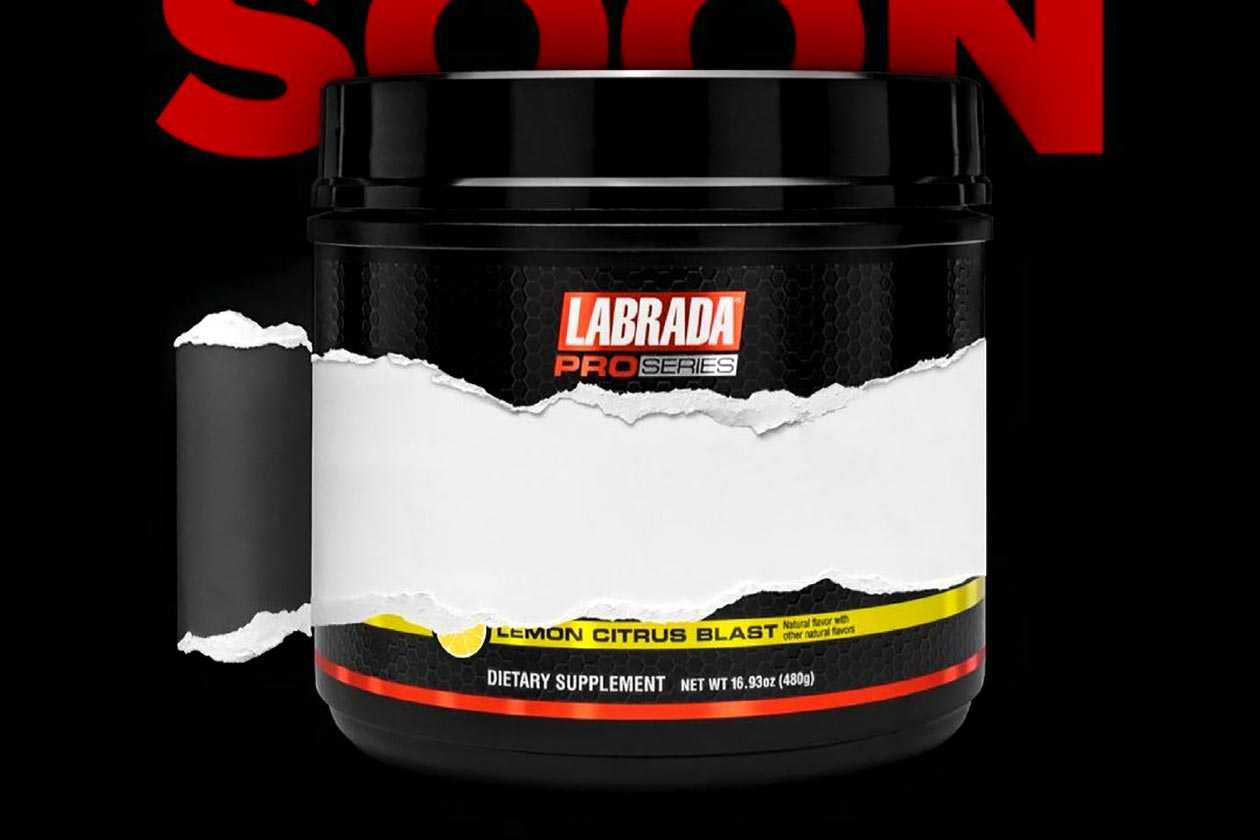 In two weeks, legacy brand Labrada Nutrition from legendary bodybuilder Lee Labrada, is coming out with the first entry in an entirely new series of supplements. The brand has dropped a preview of a mysterious product coming down the pipeline, where all we can see is Labrada's logo followed by the subtitle "Pro Series", and then a handful of other details.
Whatever the supplement turns out to be, as mentioned, it'll be the first entry in Labrada Nutrition's Pro Series, a line of products the brand itself describes as a selection of advanced, premium formulas. Typically when it comes to top-of-the-line collections like this, we get supplements for mainstream categories such as protein, amino, pre-workout, and weight loss.
We're guessing the mainstream category approach is what we'll be getting in the Pro Series from Labrada Nutrition, although we don't have any idea what this first item will be. It is a flavored product with a 16g serving size if it has the usual 30 servings per tub, which is a common pre-workout serving, or it could also be a well-dosed amino supplement.
Only time will tell what we're in for with this one, but as mentioned, the wait isn't too long, with Labrada Nutrition teasing its upcoming Pro Series alongside a countdown that ends in two weeks.