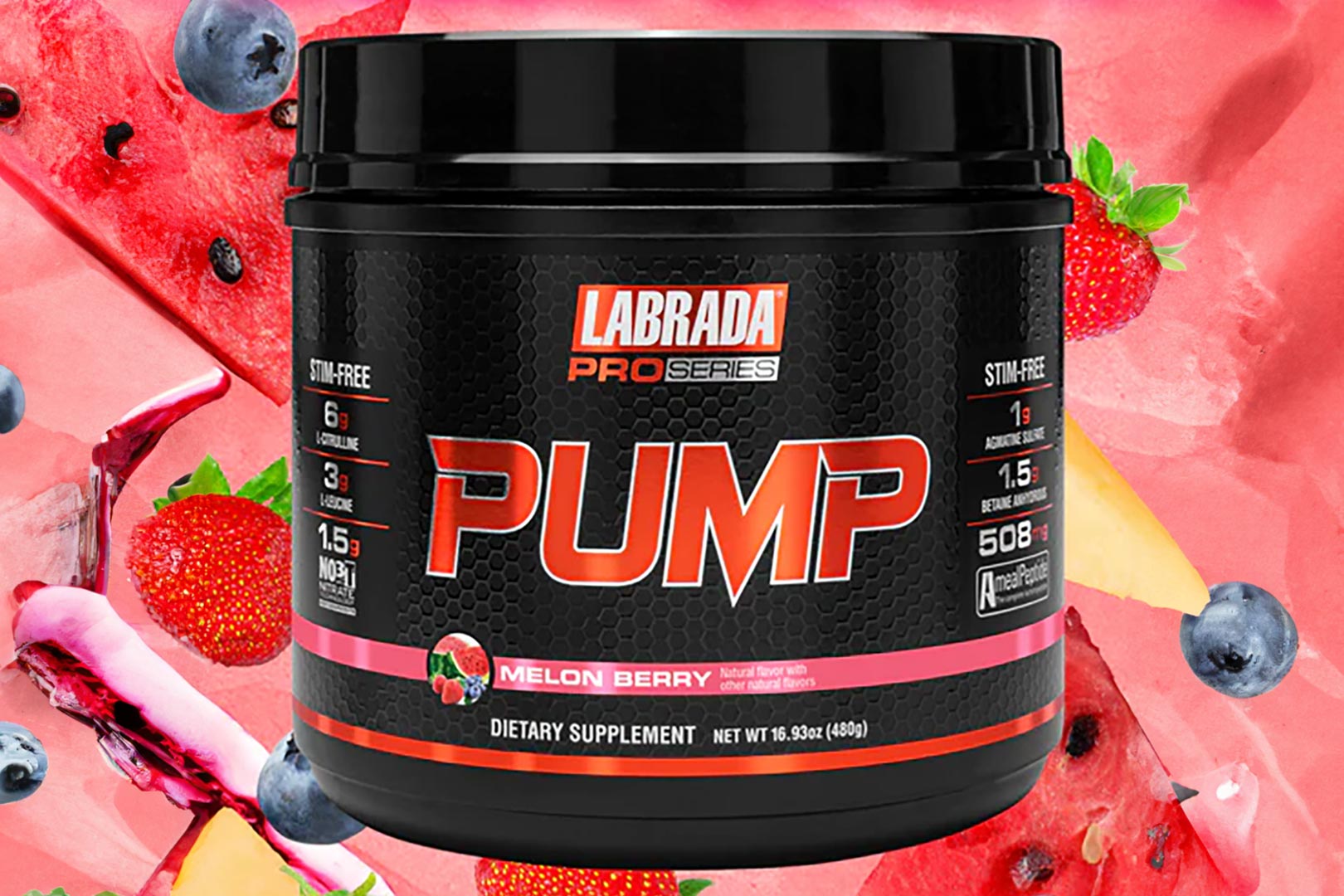 Labrada Nutrition has not added to its more advanced and premium Pro Series all that much since it made its debut around two years in early 2021, with three supplements; the intra-workout Intra, pre-workout Pump, and protein powder Hydro. At the end of last year, the lineup substantially expanded with the amino cocktail EAA and the standalone, unflavored products Creatine Strength and Kyowa quality Glutamine Recovery.
The Pro Series from Labrada Nutrition has also grown by way of additional flavors, and as we move into the second half of the year, we have another one of those where the packed pre-workout Pump has moved to a total of four tastes. As mentioned, the Pro family is Labrada's more premium selection, and Pump reflects that, with some strong highlights such as 6g of Kyowa quality citrulline, 1.5g of NO3-T nitrates, and Setria glutathione.
Labrada Nutrition previously had three flavors on the menu of its Pro Series Pump, in Tropical Blast, Lemon Citrus Blast, and Green Apple, which now sit alongside the all-new Melon Berry. You can grab the product from the dedicated Pro Series online store at labradaproseries.com at $49.99 for a tub of 20 maximum servings.