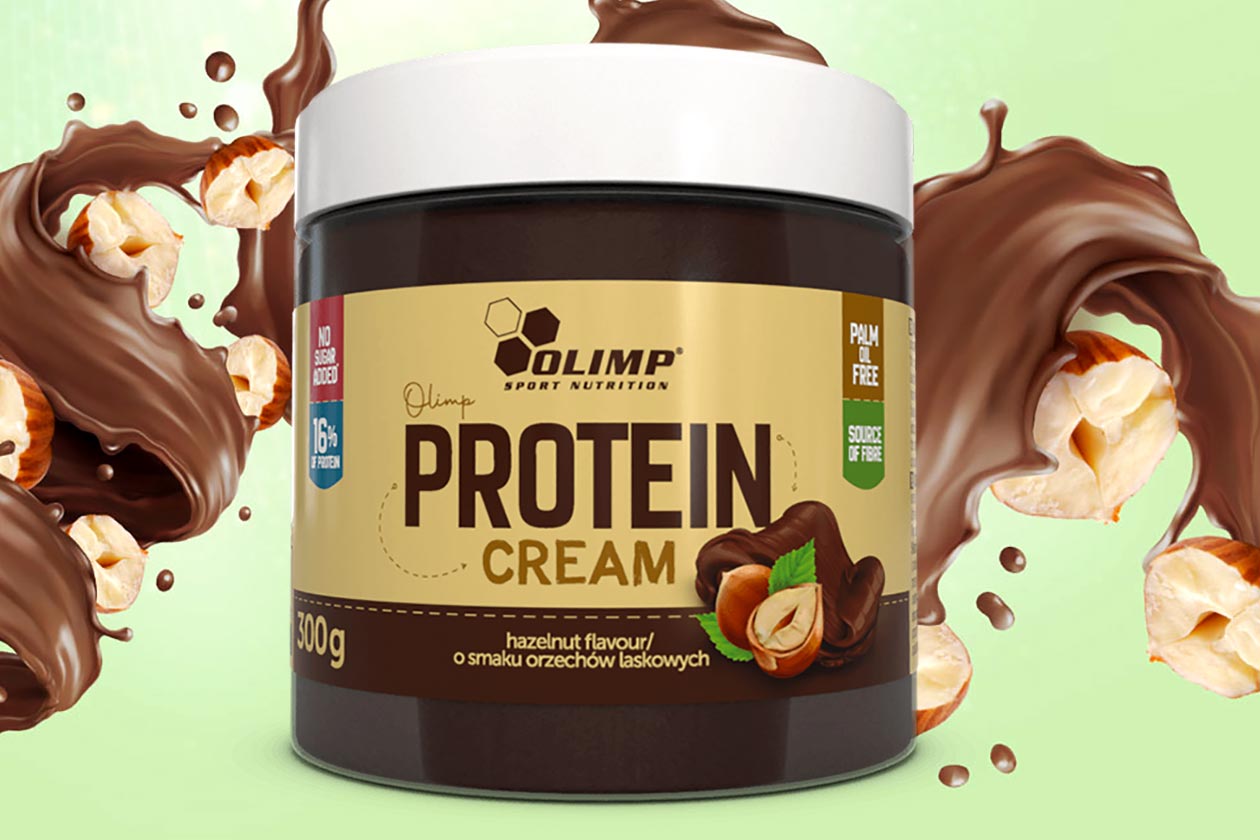 Olimp has dived into the functional space a little more this week, not only with the release of its creative and intriguing Protein Shot but a delicious and healthier chocolate hazelnut spread. The popular Polish brand has launched Protein Cream, a smooth and creamy spread infused with whey concentrate giving it 5.33g of protein in a typical 30g serving.
The rest of the macros from Olimp's Protein Cream are 12g of fat, 14.3g of carbohydrates with only 1.66g of that sugar, and a reasonable 170 calories. As mentioned, the product is chocolate and hazelnut flavored, similar to the legendary sweet spread Nutella, although Olimp's tasty effort has more protein and a lot less sugar.
Olimp has also released Peanut Coconut Spread, which is branded in the same sort of design and colors, but it's a slightly different product. This one is made with a peanut base and coconut, and has more protein but more fat and calories too. 30g of the Peanut Coconut Spread has 7g of protein, 5.3g of carbs, 3.3g of sugar, 16.3g of fat, and 202 calories.
Both Olimp's Protein Cream and Peanut Coconut Spread will be available soon, if not already, in its home country of Poland, in 300g jars and at a price of €7.50 (9.05 USD) each.