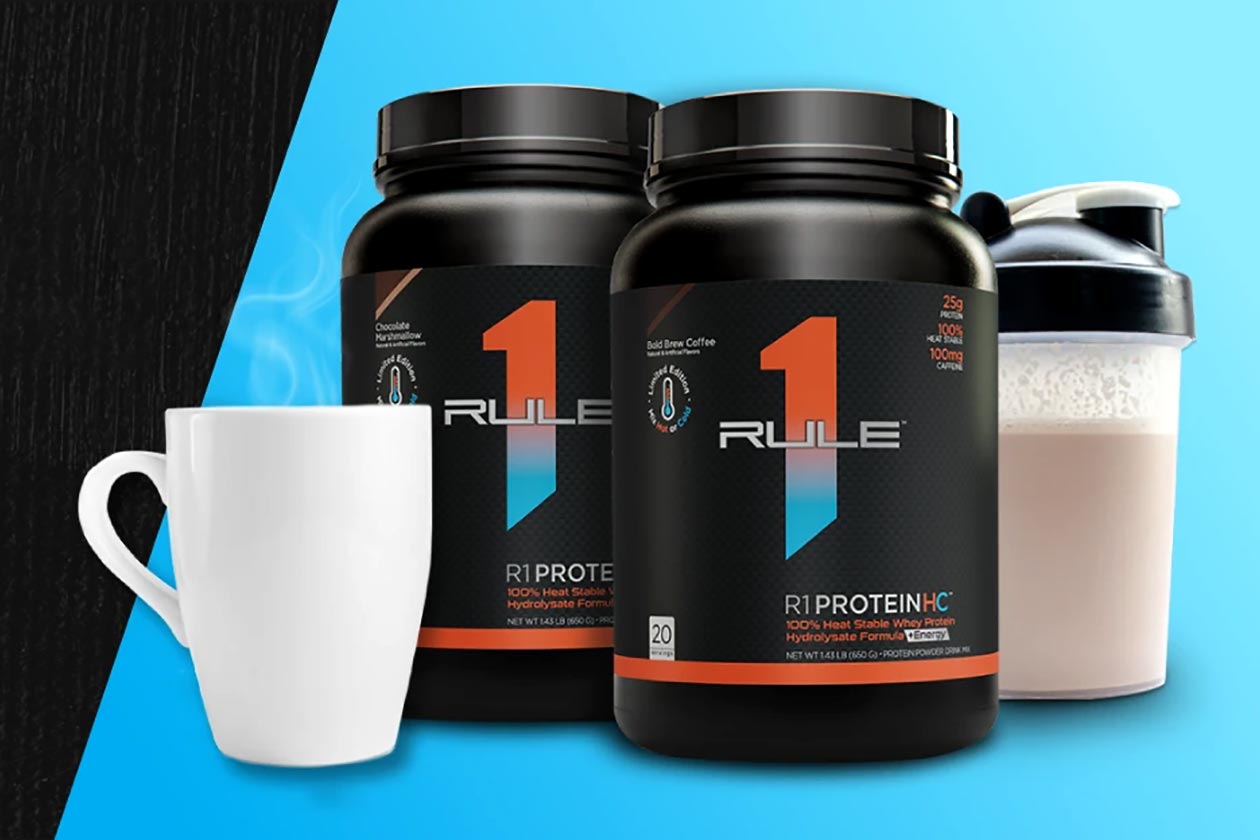 Protein specialist Rule One has introduced a spin-off of its premium protein powder, R1 Protein, which features a blend of whey isolate and hydrolyzed whey to provide a solid 25g of protein per serving. The supplement is available in an impressive amount of flavors, many of those not your common chocolate and vanilla tastes, with the likes of Frozen Banana, Fruity Cereal, and Cafe Mocha.
The spin-off of R1 Protein Rule One has launched this month is R1 Protein HC. What makes it so different from the original is it's 100% heat stable and can be enjoyed hot just as much as it can be cold, and it is still a whey protein powder. R1 Protein HC features the one source of protein in hydrolyzed whey, providing 25g of protein with slightly higher carbohydrates at 3g, half a gram of fat, and 120 calories.
With the key difference in Rule One's R1 Protein HC being that it can be served and enjoyed hot, the two flavors it has released in are, of course, hot beverage-themed. There is Chocolate Marshmallow and Bold Brew Coffee, the latter of which also comes with 100mg of caffeine from real coffee. The supplement is available now through the brand's website at a price of $34.99 for a tub of 20 servings.