Self Omninutrition's truffle protein bar is getting four tasty new flavors
Apr 17th, 2021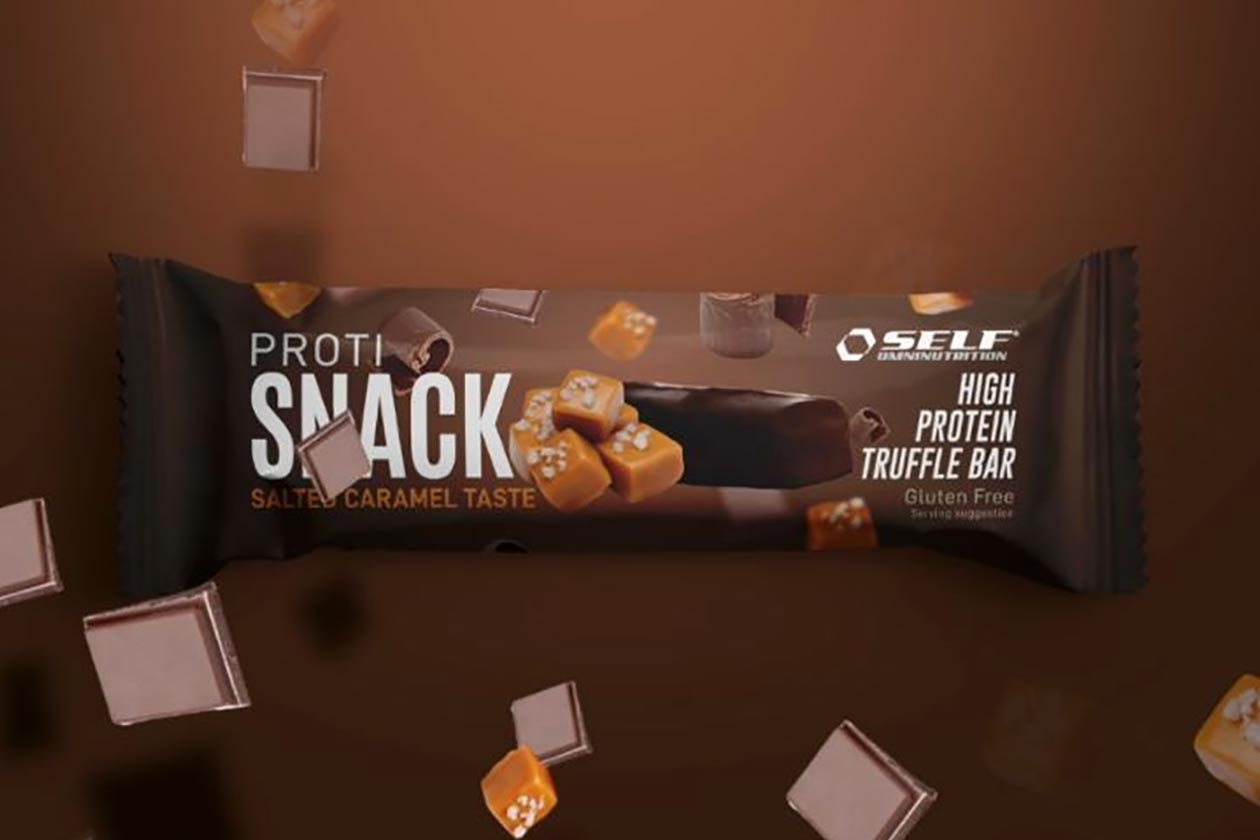 European brand Self Omninutrition has announced several new flavors for its relatively small but delicious protein snack or protein truffle bar, named "Proti Snack". The product itself doesn't go as high in protein as your typical 20g, although it is still very reasonable sitting at a strong 16g per bar, alongside 20g of carbohydrates, 7g of sugar, 4.5g of fat, and 206 calories.
As mentioned, Self Omninutrition has come out and named a full set of new flavors on the way for Proti Snack, all of which sound pretty delicious. Those familiar with the brand and protein treat will already know, it has plenty of tastes to choose from, five in total, including Chocolate Cake, Pistachio Cream, Hazelnut Cake, Milk & Cookies, and Coconut & Milk.
Joining Self Omninutrition's Proti Snack menu is a sweet and salty, Salted Caramel, an intriguing Almond & Coffee, Banoffee Cake, and a straightforward, White Chocolate. The upcoming Proti Snack flavors still look to deliver those snack-sized macros of 16g of protein and around 206 calories, and will be on the brand's website soon at €44.99 (53.91 USD) for a box of 24.