Apr 23rd, 2021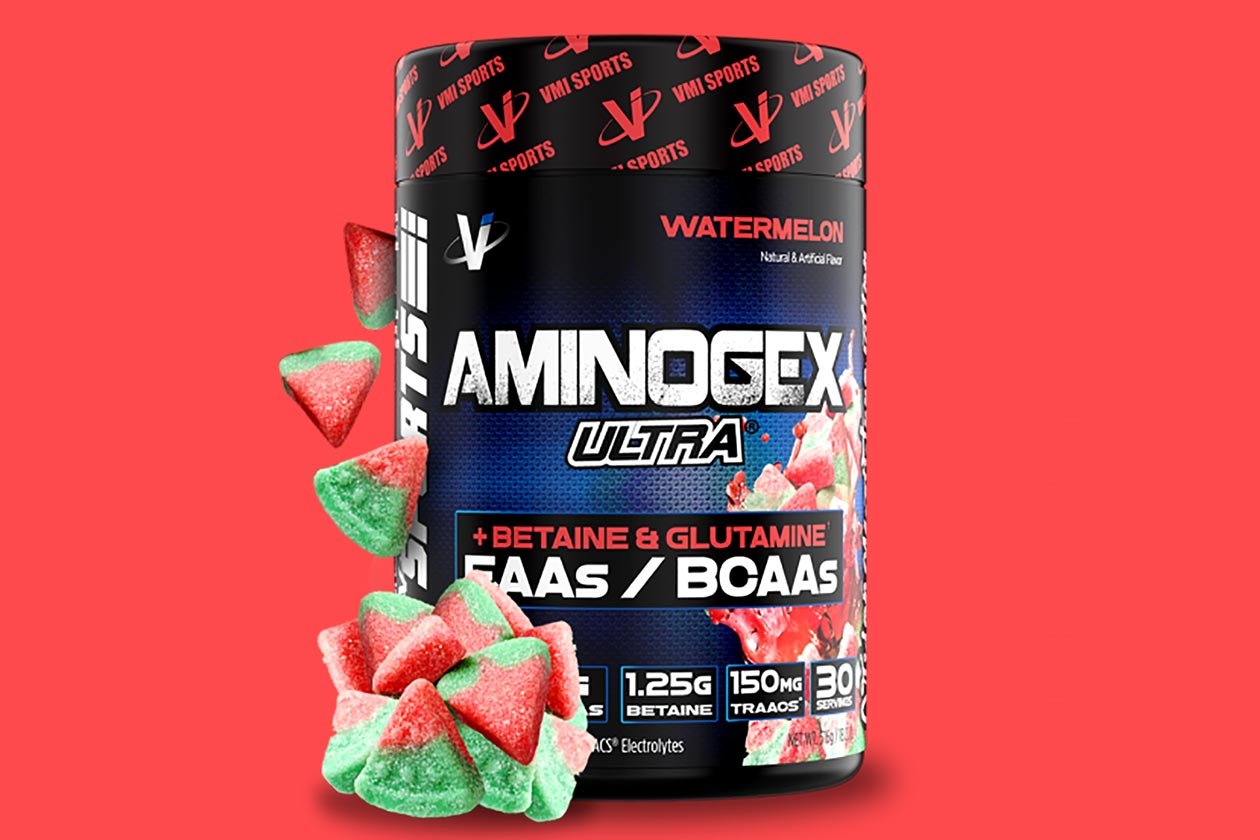 This coming Monday, VMI Sports is releasing its previously previewed, all-new version of its amino supplement, Aminogex Ultra. The brand already revealed it would feature a more comprehensive blend of aminos than its predecessor, with a full spectrum of EAAs. That includes a reasonable 10g of all nine EAAs per serving to support muscle recovery and repair.
To prepare fans for the arrival of its updated version of Aminogex Ultra, VMI Sports has shared its full formula, and as suspected, there is a bit more to the product. Alongside the 10g of EAAs are the same additional ingredients found in the original, with a variety of premium TRAACS electrolytes to support hydration as well as 1.25g of betaine and a gram of taurine, which is a new feature.
Once again, VMI Sports is launching its new, improved, and now more comprehensive amino supplement this coming Monday through its online store, and for what appears to be a little bit less than its predecessor. The brand is listing the revamped product on its website at $29.99 with the same amount of servings per tub at 30, and in a tasty selection of flavors.