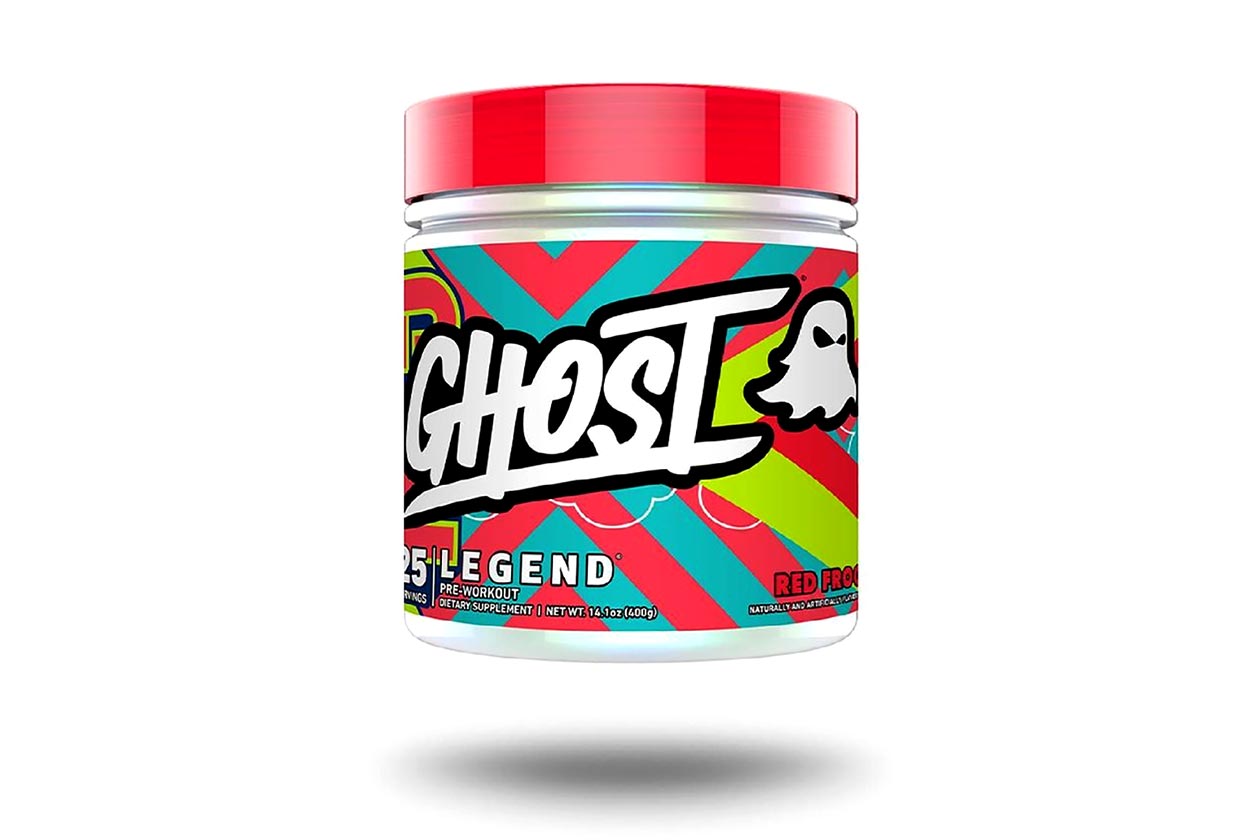 Currently in Australia, Ghost has the first version of its pre-workout Ghost Legend available, not the V2 edition released here in the US a couple of months ago. In two weeks, that is going to change, as on the 19th of this month, the original lifestyle supplement company is launching Ghost Legend V2 down under with a minor tweak to its formula and an intriguing set of flavors.
Australia's Ghost Legend V2 will essentially feature all of the same ingredients and dosages as the one found in the US, except for one. You'll get all of the heavily-dosed compounds such as citrulline at 4g per serving, 1.5g of Nitrosigine, and 50mg of Senactiv for performance. Where the change comes in is Ghost has removed alpha yohimbine and thrown in 60mg of citrus aurantium.
As mentioned, everything else in Ghost's sequel pre-workout is the same, right down to the total of 25 servings per tub. The supplement is launching in four flavors with the authentic options Welch's Grape and Warheads Sour Watermelon, and a classic Blue Raspberry. The fourth is Red Frog, inspired by a popular Australian candy in red-colored, raspberry-flavored frogs.
Once again, Ghost is releasing its compliant version of Ghost Legend V2 in Australia on Wednesday the 19th of this month at midday local time. You'll be able to pick it up directly through the brand's online store exclusive to the country at au.ghostlifestyle.com, where the original Ghost Legend currently carries a regular price of $69.99 (54.91 USD) for a tub of 30 servings.