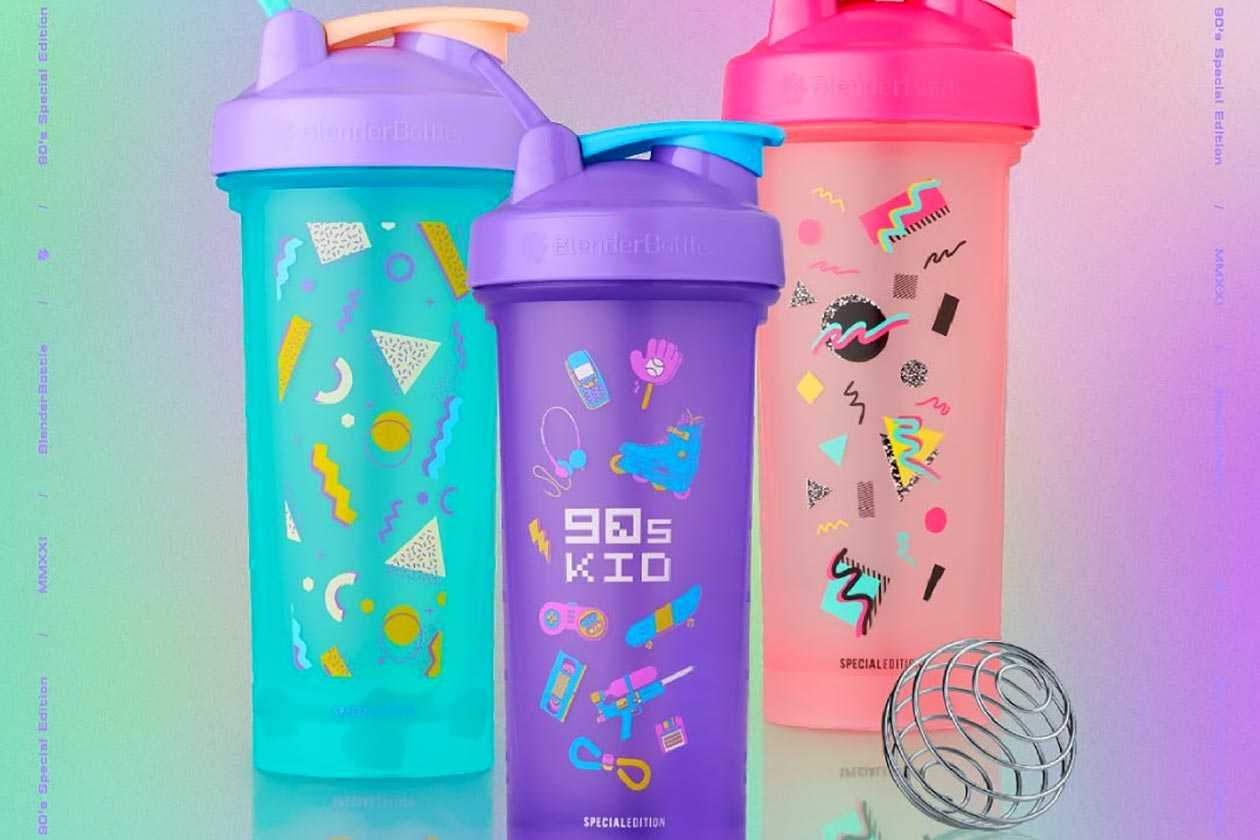 While BlenderBottle impressively continues its month-to-month, limited edition Shaker Of The Month Series, it does still drop other special edition collections here and there. Many of those not-so-frequent launches are authentic collaborations of some kind, such as in February when it dropped some classic Star Wars shakers and a handful of Harry Potter designs for its premium Pro Series bottle.
This week, BlenderBottle has released another one of those non-Shaker Of The Month Series lines, with the special edition 90s Kid collection. True to the name, it is a series of bright and pastel-colored shakers featuring things from the 90s. There are designs themed around the popular TV Shows Saved By The Bell and Fresh Prince, and one covered iconic 90s products, including rollerskates, a super soaker, floppy disk, a video game controller, and a VHS tape.
You can get a closer look at the three shakers BlenderBottle has put together for its special edition 90s Kid collection, which will certainly bring up some memories for those of you from that era. Anyone interested in purchasing one or all of the bottles in the series, can head to the brand's online store at blenderbottle.com, where you can grab the shakers at $11.99 each.