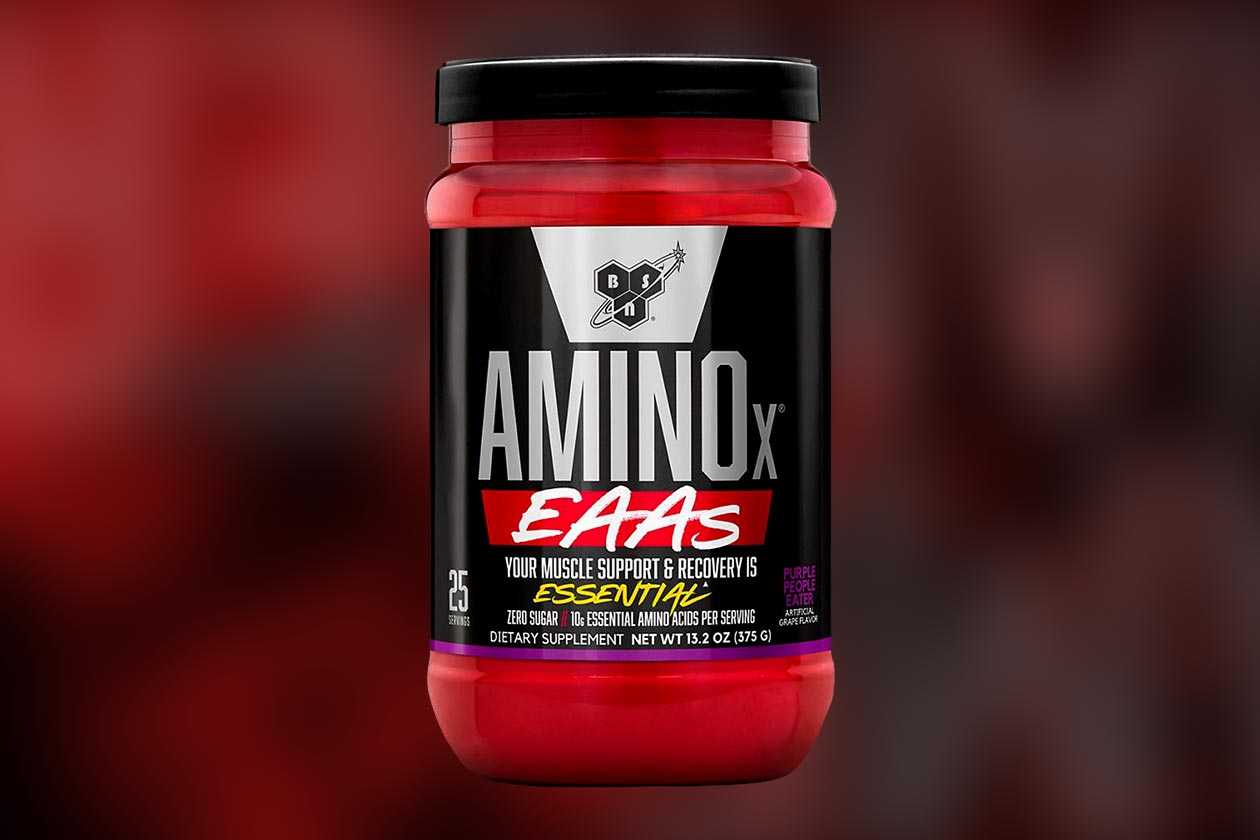 Yesterday we shared the formula behind BSN's latest pre-workout supplement NO Xplode Vaso. Today we have the facts panel behind the legacy brand's other upcoming product AminoX EAAs, also found on The Vitamin Shoppe's website. This reveal doesn't bring too much new information, as almost all of it was already confirmed in the initial preview of the amino-based supplement.
AminoX EAAs is the newest entry in BSN's long-running AminoX family, which has spawned many different versions and spin-offs. There has been the AminoX Cola Series, an AminoX RTD, and AminoX Edge. The difference with AminoX EAAs is it takes a more modern approach and comes with all nine EAAs to support muscle recovery, all transparently dosed and at a good amount.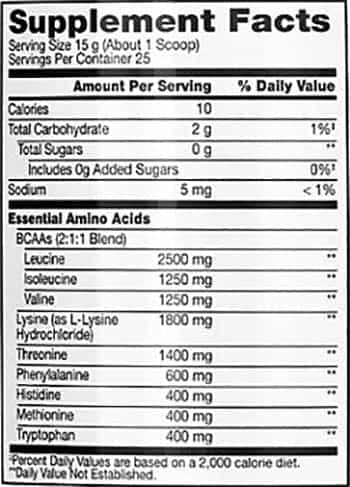 Every one of the 25 servings in BSN's AminoX EAAs has a combined 10g of all nine EAAs, 5g of that from the three all-important BCAAs, and the other 5g from the remaining six EAAs. Those EAAs are the primary feature of the product, with no additional taurine or citrulline alongside, like you get in the current and regular version of AminoX.
Similar to NO Xplode Vaso, we're not sure when BSN plans to make AminoX EAAs available but we can tell you the options it's been spotted in. We've seen two tub sizes, a regular 25 serving which Vitamin Shoppe has at $29.99, and a more than double size 60 serving at $59.99, with three flavors for the 25 serving in Purple People Eater, Watermelon Smash, and Strawberry Dragon Fruit.