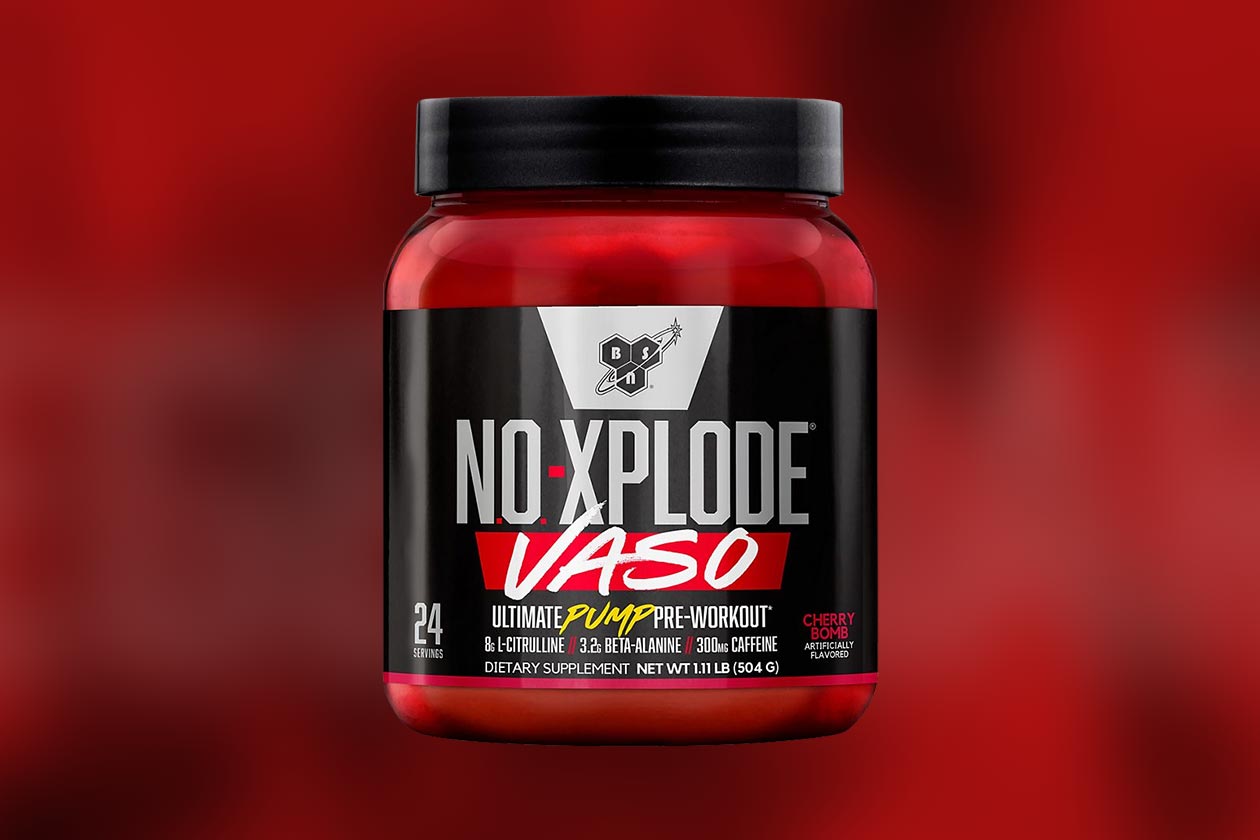 While the supplement itself is not yet available, the formula behind BSN's all-new pre-workout NO Xplode Vaso has been put online and revealed by the major retailer The Vitamin Shoppe. Previously we could only confirm three of the product's key ingredients, and they were strong highlights with 300mg of caffeine, 3.2g of beta-alanine, and a hefty 8g of pure citrulline.
We've added the facts panel for BSN's upcoming NO Xplode Vaso in the image below, and those three ingredients mentioned make up only a third of the pre-workout's complete formula. Alongside that large 8g of citrulline to enhance muscle pumps, BSN has included 300mg of hydrolyzed casein, resVida resveratrol, and a gram of NO3-T creatine nitrate.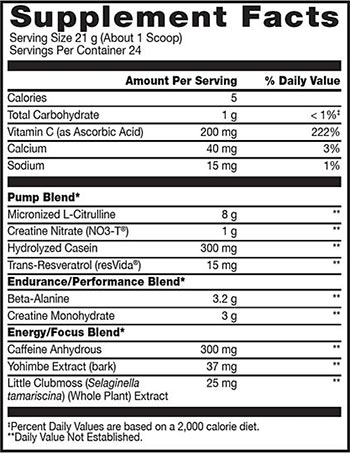 Filling out the rest of the NO Xplode Vaso formula is 3g of creatine monohydrate, pairing with the beta-alanine to support performance and endurance. Then finally, to increase and enhance energy and mental focus, you get selaginella tamariscina, a precise 37mg of yohimbe, and the classic stimulant caffeine, at the 300mg highlighted on the front of the supplement.
BSN's all-new NO Xplode Vaso is a relatively balanced pre-workout, including ingredients for all of the usual benefits of energy, focus, pumps, and performance. True to its name, the pre-workout does have some reliable features for pumps, especially with that 8g of pure citrulline and NO3-T creatine nitrate, which is not a type of nitrate you'll find in many products.