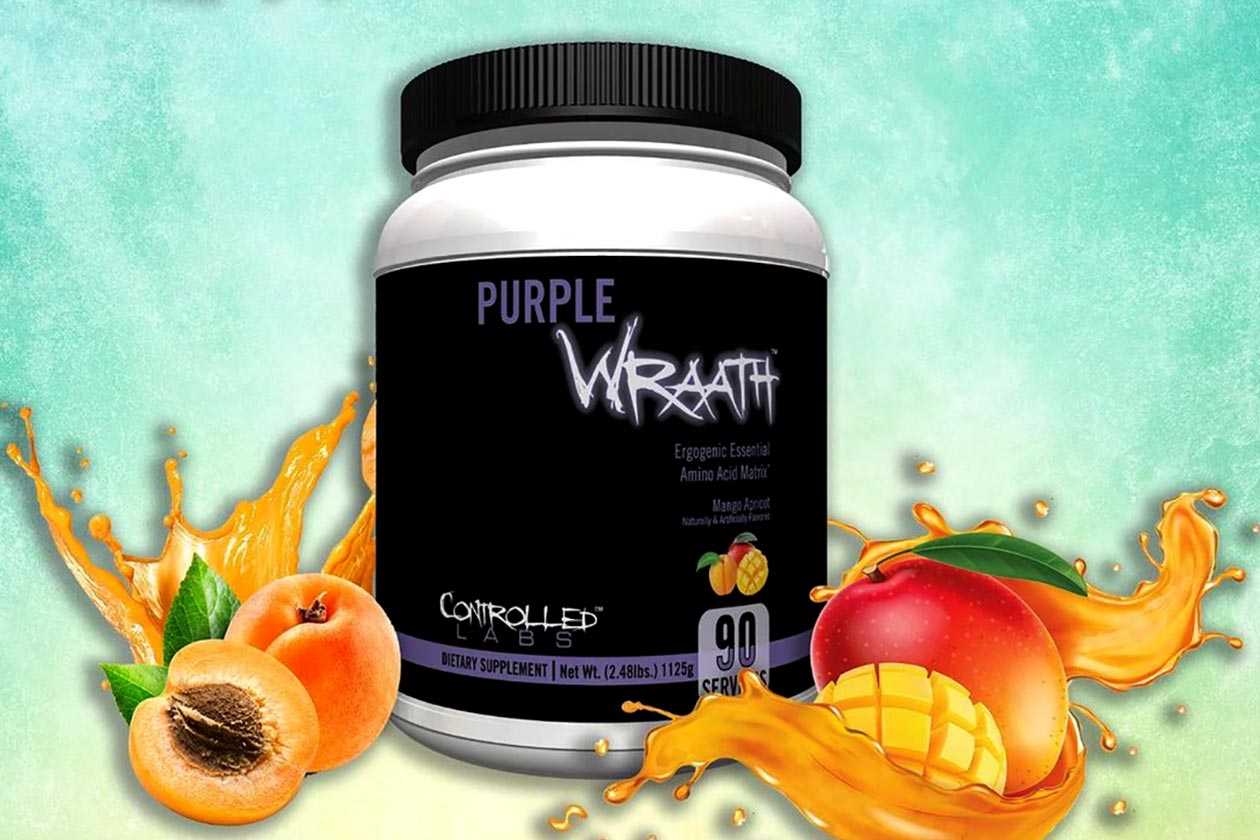 In the last five months, we have seen a good amount of action from the reputable sports nutrition brand Controlled Labs, although most of those developments have been similar to one another. Between December of last year and March of this year, the brand added three new flavors to the 90 serving size of its amino Purple Wraath in Pineapple, Lemon Lime, and Purple Yuzu.
Controlled Labs is continuing that theme and attention on Purple Wraath this week with the reveal and release of yet another new flavor specifically for the supplement's larger and cost-effective 90 serving tub size. The new addition is similar to those other three from the past five months, being a fruit-based taste and a relatively intriguing one at that with Mango Apricot.
Fans of Controlled Labs can purchase the new Mango Apricot Purple Wraath starting today both through the brand's online store or the much cheaper place to go, Amazon, at $59.99 each.