May 26th, 2021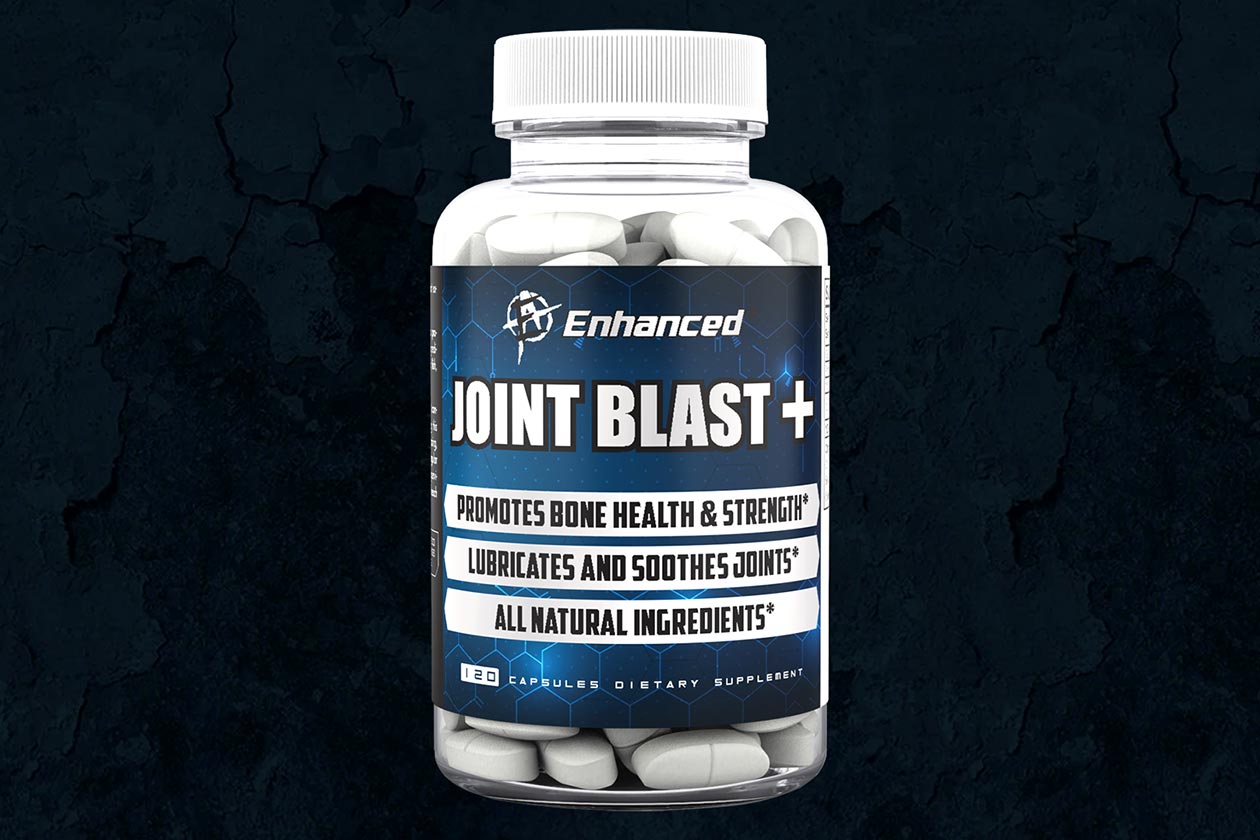 Enhanced Labs already has quite a diverse family of supplements, covering many different categories, some with more than one product from the brand, such as muscle building and pre-workout. One of the areas Enhanced was missing from was joint support, a gap it has filled today with the launch of the simple and cost-effective Joint Blast+.
Joint Blast+ from Enhanced Labs brings together a handful of reliable joint strength, comfort, and overall joint health ingredients, all at solid dosages and squeezed into a two tablet serving. The supplement features the classic combination of glucosamine, MSM, and chondroitin at 1.5g, 100mg, and 50mg, respectively, and 145mg of the mineral potassium.
As mentioned, another key part of Enhanced Labs Joint Blast+ is that it's cost-effective with a price tag through the brand's online store at $19.99 for a full-size bottle of 30 servings, and that is without any discount code of strong sale.