May 3rd, 2021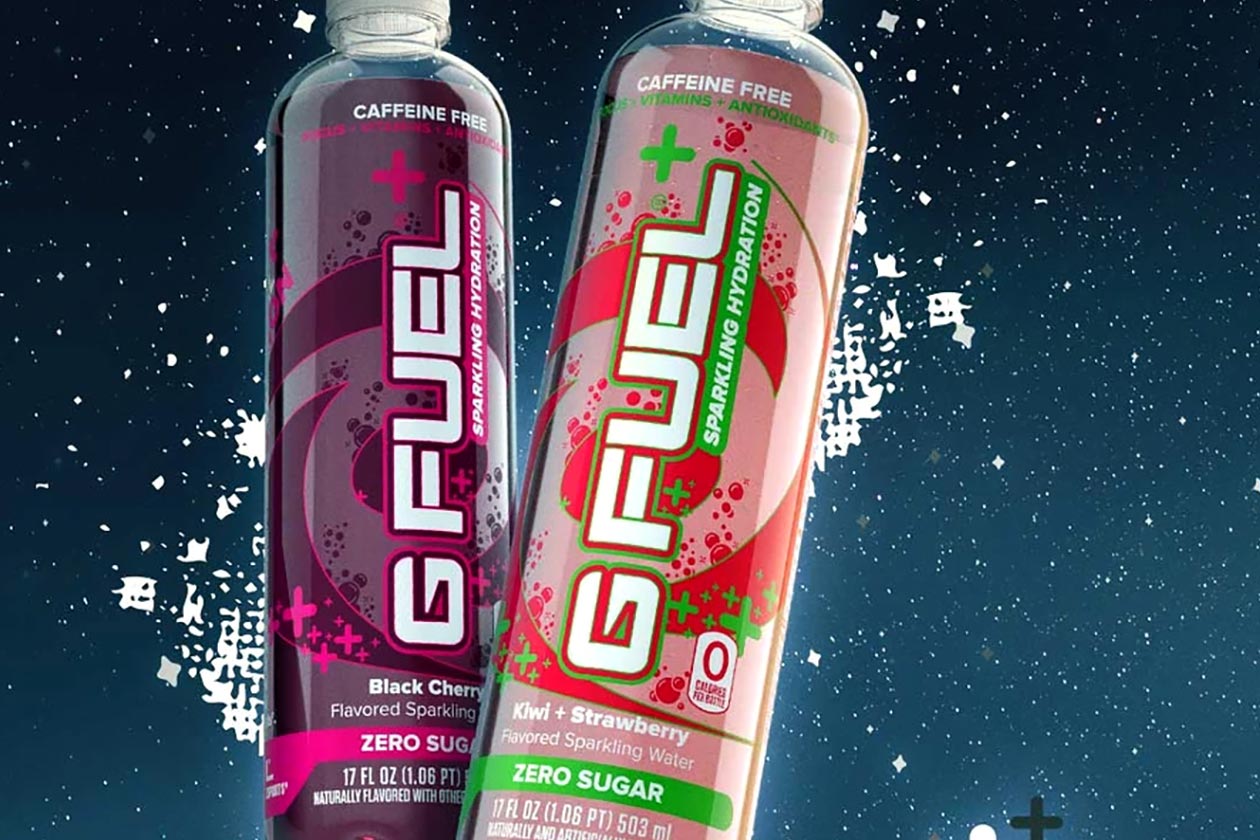 The gaming supplement company G Fuel has come out with another new product this week, although unlike the majority of releases we see from the brand, this time, it's not a flavor extension or collaboration. G Fuel has created its second-ever beverage, introducing G Fuel Sparkling Hydration, which is a spin-off from its original electrolyte formula G Fuel Hydration.
Like the brand's hydration powder supplement, G Fuel Sparkling Hydration features a variety of electrolytes to support and improve hydration, a handful of vitamins and minerals, and it is completely guilt-free. In both sparkling flavors of the all-new G Fuel product, Kiwi Strawberry and Black Cherry, there is zero sugar, carbohydrates, and fat, and no calories.
G Fuel Sparkling Hydration is essentially G Fuel Hydration in sparkling beverage form, and unlike the brand's energy drink, it comes in a slim and sleek, screw top, 17 fl oz bottle. You can pre-order the product through gfuel.com at $24.99 for a case of 12 or $44.99 for a case of each flavor, although shipping is still a while away, with the brand saying somewhere in June.