May 12th, 2021
The Genius Brand has introduced something entirely new this week, and it is for a category we've seen the brand in before, although this time around, it has a very different set of ingredients. Genius Mobility is the latest Genius creation, which is a joint support supplement that has actually been put together in partnership with the physical therapist and popular fitness influencer Dr. Jen Fraboni.
The Genius Brand and Dr. Jen Fraboni tackle joint support with a premium and comprehensive approach in Genius Mobility, bringing together a variety of ingredients to improve joint health in a number of ways. The formula powering the product aims to reduce inflammation, increase joint flexibility and function, reduce soreness and fatigue, and if that wasn't enough, increase muscle recovery.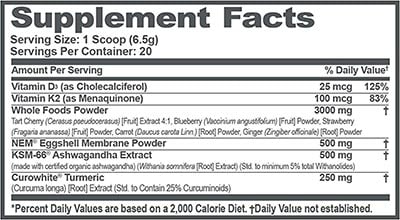 Genius Mobility's list of ingredients includes vitamin D3 and K2, CuroWhite branded turmeric, a wholefood blend featuring tart cherry, NEM eggshell membrane, and premium KSM-66 ashwagandha. As you can see, the Genius Brand has indeed taken a comprehensive approach in Genius Mobility, with its most interesting feature being the ability to stretch beyond joint health and also help with muscle soreness and recovery.
Genius Brand's all-new Genius Mobility is available now from the major online retailer Amazon at $39.99 for a full-size tub which is a few servings short of the usual 30 at 20. It is also worth noting, the premium joint support supplement comes in powder form as opposed to the more common capsules, and has only one flavor to choose from at the moment in Tropical Punch.