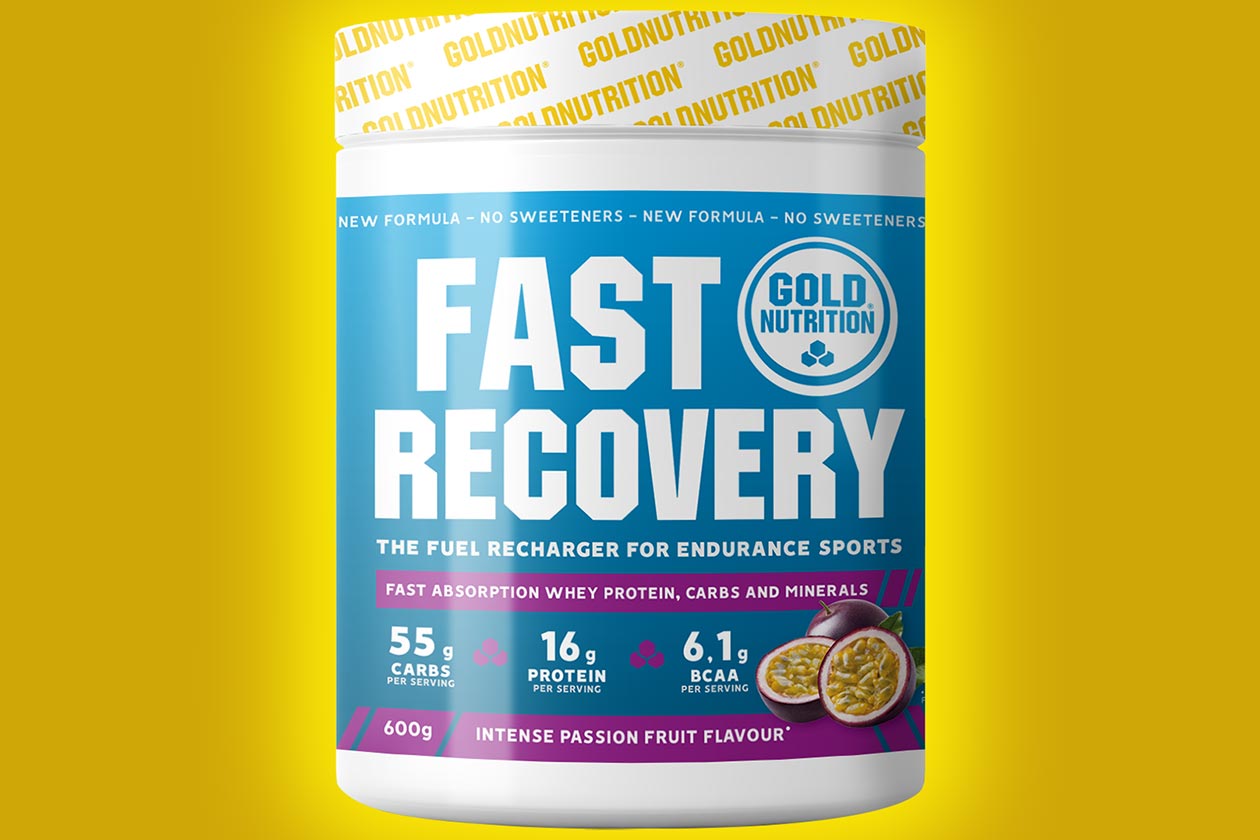 Gold Nutrition is a popular sports nutrition and functional food company over in Europe and another brand with a truly impressive variety of products, beyond most of those in the US. As mentioned, it covers several categories, including protein and amino powder supplements and many different types of on-the-go items with protein and carbohydrate-based bars.
Coming very soon to the Gold Nutrition family is an all-new product named Fast Recovery, bringing together a moderate amount of protein with a hefty dose of carbohydrates to, of course, improve muscle recovery and repair. Each serving of the supplement provides 16g of protein, more than three times that in carbohydrates at 55g with 41g of that sugar, under a gram of fat, and 300 calories for a balanced nutrition profile.
To make Fast Recovery an even more balanced product, Gold Nutrition has also thrown in a complete blend of vitamins and minerals, grape seed, green tea, and added BCAAs. Once again, Fast Recovery is due to release in the brand's usual markets soon and in quite the selection of flavors with Juicy Orange, Mountain Wild Berries, Intense Passionfruit, and Pina Colada Paradise.