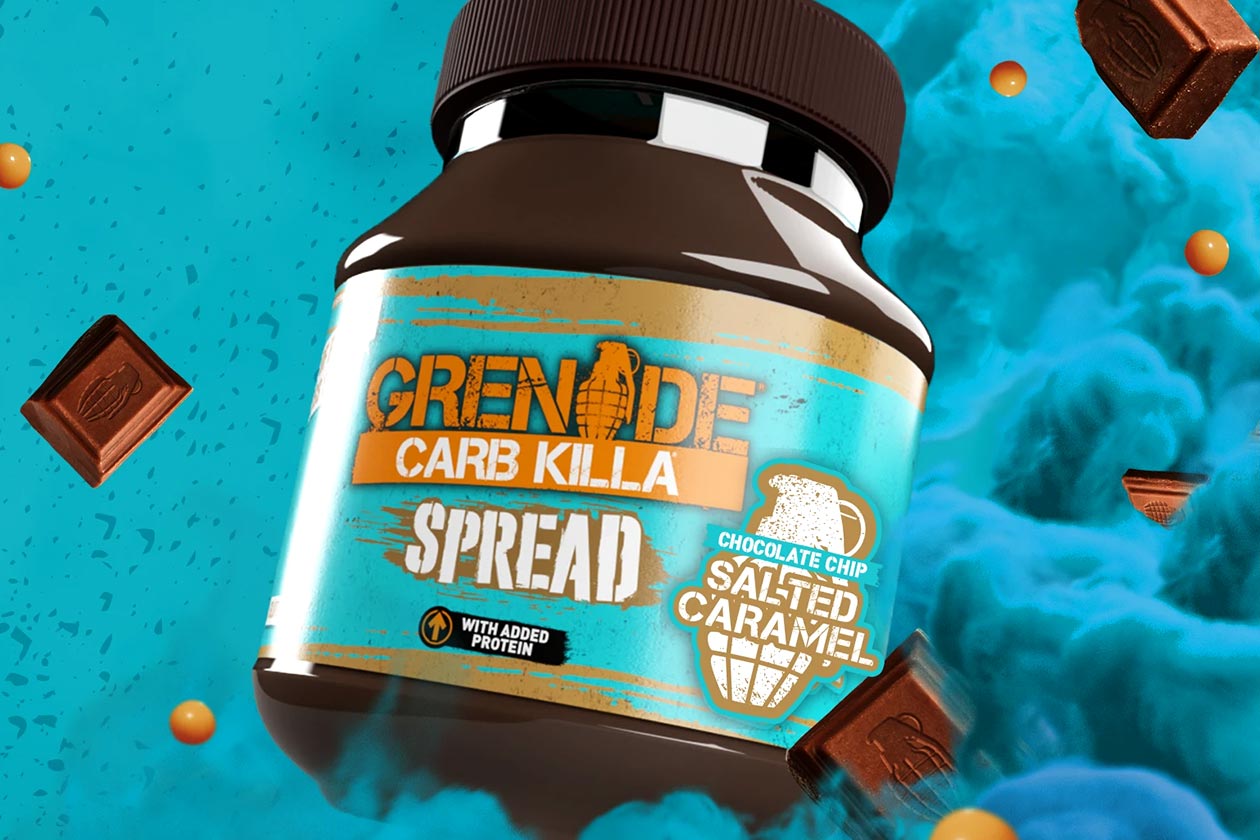 As suspected based on its recent teaser, Grenade has indeed taken one of the three flavors of its delicious Carb Killa Bar released in 2020 and turned it into a mouthwatering Carb Killa Spread. The tasty protein bar getting the protein spread treatment is Chocolate Chip Salted Caramel, which combines a rich and sweet chocolate taste with salty caramel.
Grenade has now created a flavor of Carb Killa Spread based on that Carb Killa Bar, carrying over all of its original delicious features. The Chocolate Chip Salted Caramel spread comes with a sweet milk chocolate base infused with sea salt caramel and crunchy cocoa nibs. The macros are similar to traditional peanut butter but with more carbohydrates and a little less protein.
In a 33g serving, which is about two tablespoons, you get 6.6g of protein, 11g of carbohydrates, 1.7g of sugar, 13g of fat, and 171 calories, and if the flavor is like the other Carb Killa Spreads, it'll be worth every bit of that nutrition profile. Grenade has its new Chocolate Chip Salted Caramel spread available now on its website at £6.99 (9.71 USD) for a 360g jar.