May 29th, 2021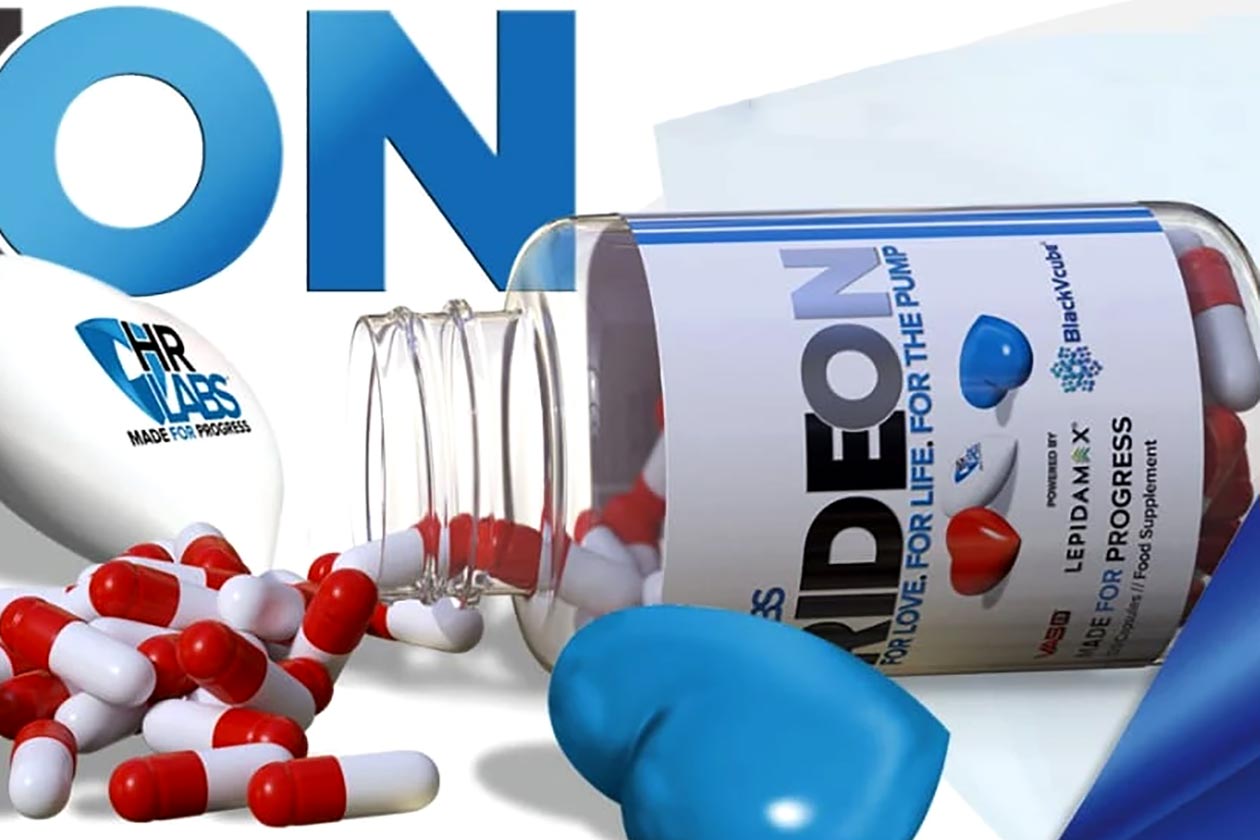 After initially announcing the supplement back in January of this year, HR Labs has finally released its long-awaited, dedicated pump product; the capsule formula Ride On. The reputable UK-based brand has actually put the supplement up for pre-order on its website; however, it plans to ship those orders next week, so it's far from your usual pre-order delay.
For those who missed the original announcement for HR Labs Ride On, it is technically classed as a pump product, although the brand has really designed it to be a bit more than that. The ingredients the brand has brought together for the supplement aim to enhance blood flow, improve natural energy production, support sexual health, and help with mood and wellbeing.
Ride On is a multi-benefit product of sorts, with that comprehensive angle making it quite a unique entry into the HR Labs lineup. The formula combines the absorption-enhancing ingredients AstraGin and Bioperine with four key compounds. There is a solid one gram of Vaso6, 2.1g of Lepidimax branded maca, 1.5g of pomegranate, and finally, 300mg of Blackvcube black ginger.
Once again, you can now pre-order Ride On directly from HR Labs, through its online store, for shipping next week. The price of the supplement before any discount is £44.99 (63.84 USD), and that is for a full-size bottle of 120 capsules, providing the usual total of 30 servings.