Kaged amps up its hydration supplement with PurCaf and tyrosine
May 19th, 2021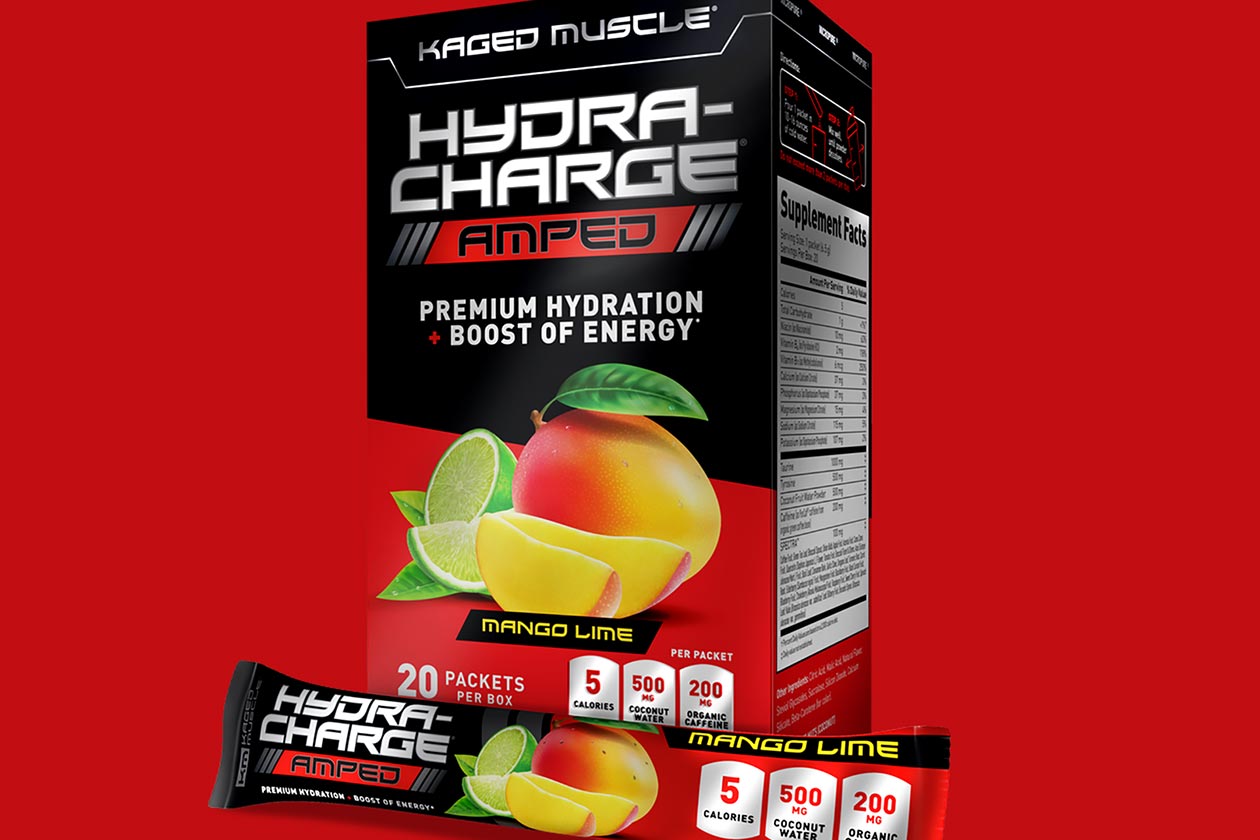 Hydra-Charge is one of Kaged Muscle's older supplements, with a pure hydration formula featuring five essential electrolytes, coconut water, taurine, and the Spectra fruits and greens blend. It currently comes in four flavors with 60 full servings per tub, and directly from the brand's website, it's not all that expensive, costing fans $24.99 each.
For 2021, Kaged Muscle is looking to take its long-running hydration supplement and amp things up a bit. The brand has unveiled Hydra-Charge Amped, which is an energized version of the product. From what we can see, it features those five original electrolytes, coconut water, taurine, and Spectra, alongside a handful of energizing ingredients.
Those key ingredients that separate Hydra-Charge Amped from Kaged Muscle's regular Hydra-Charge are half a gram of tyrosine for focus, B vitamins, and 200mg of PurCaf branded natural caffeine. Another interesting difference with the Amped version is instead of being a tub of bulk powder; it comes in a box with 20 single-serving stick packs.