Joe Rogan's Flaming Joe flavor launches for Kill Cliff's Ignite energy drink
May 3rd, 2021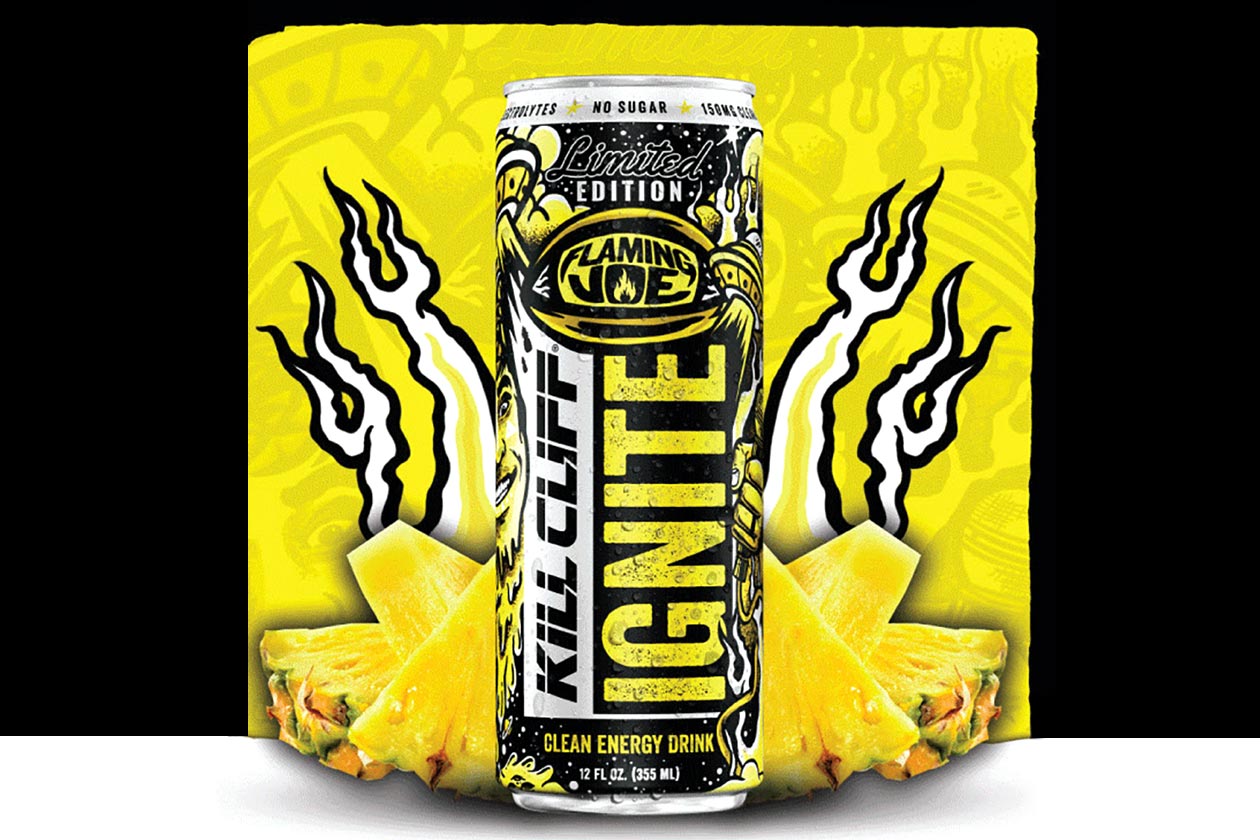 A few months ago, beverage brand Kill Cliff came out with a special edition flavor of its CBD drink, put together in partnership with comedian and podcaster Joe Rogan. That creation was called Flaming Joe, and while the name doesn't describe what kind of flavor it is, the brand confirmed Flaming Joe is a unique combination of pineapple and jalapeño.
Five months after the Flaming Joe CBD drink launch, Kill Cliff has released the same flavor for another one of its beverages in the Ignite energy drink featuring 150mg of caffeine, electrolytes, and no sugar. The brand describes the taste of its Flaming Joe Ignite similar to the CBD one as a "Pineapple Fusion" experience, and also like the CBD Flaming Joe, the all-new energy drink version is limited edition.
You can purchase Kill Cliff and Joe Rogan's Flaming Joe Ignite energy drink from the brand's online store in 12 and 24 packs, and for a limited time, you can use the code "FLAMING50" to get 50% off your second 24 pack when buying two. To go with the collaboration beverage, Kill Cliff has produced a bunch of accessories all themed around Flaming Joe.
There is a bundle of 24 cans of the Flaming Joe Ignite energy drink plus stickers, a baseball tee, tumbler, and a temporary tattoo. There are some standalone accessories, too, with custom Vans HI-SK8 shoes but only 30 available and a custom skateboard deck limited to even fewer units at 10. You can get a closer look and check it all out over on the brand's website.