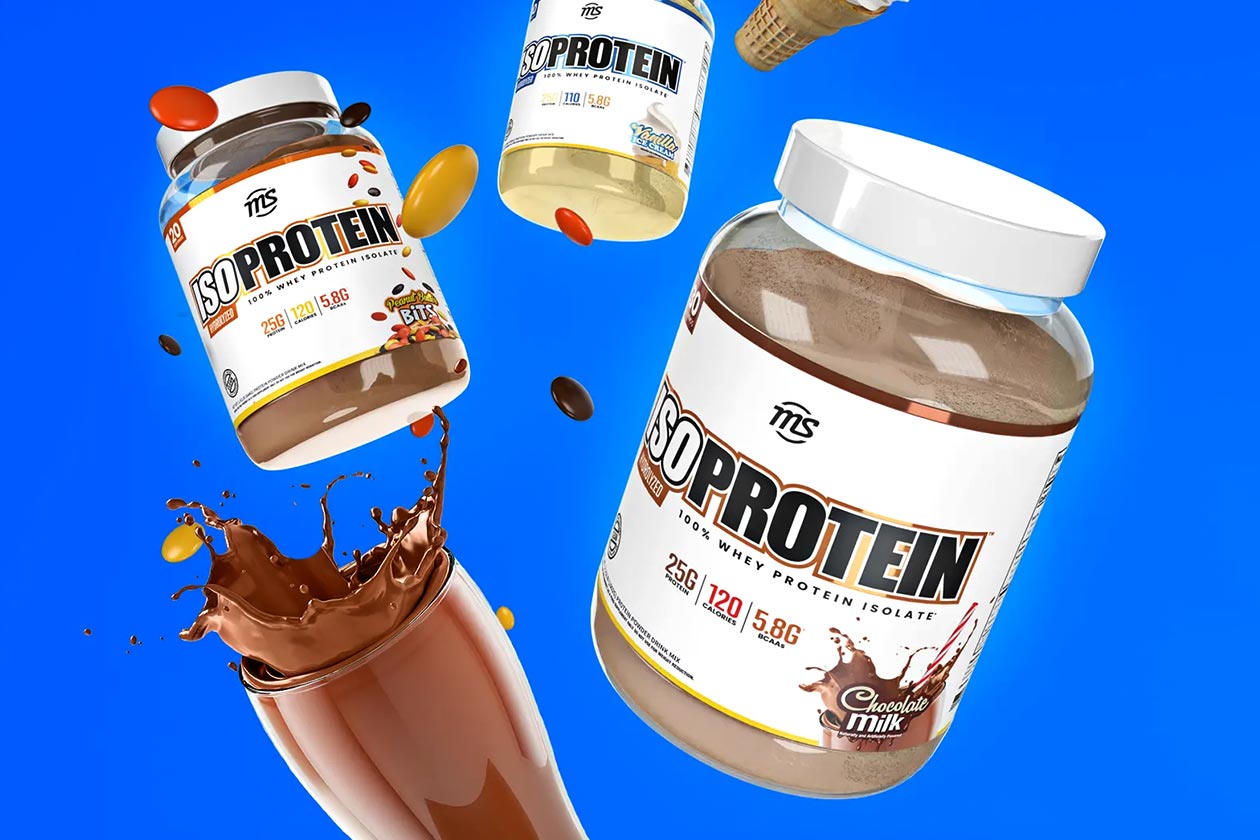 ISO-Protein is the protein powder that won MAN Sports our Protein Wars title two years in a row. For 2021, the brand, which has also won our overall Brand Of The Year title, has decided to revamp the supplement with several improvements. Firstly, ISO-Protein has been given a fresh new look, as you can see in the image above, fitting in with the rest of MAN's recently rebranded lineup.
The next change to MAN Sports' ISO-Protein comes in its formula as it no longer solely relies on whey protein isolate to provide its 25g of protein per serving. The brand has added a second premium source to the supplement in hydrolyzed whey isolate, still packing 25g of protein. The rest of its macros are similar to the original with a gram or less fat, 1 to 3g of carbohydrates, and 110 to 120 calories.
The third and final area of improvement for ISO-Protein is in the flavoring department, where MAN Sports is simply saying the protein powder tastes better. The product has been relaunched in three of the previous version's flavors with traditional chocolate and vanilla options named Chocolate Milk and Vanilla Ice Cream, and a peanut butter creation in Peanut Butter Bits.
As per usual, MAN Sports has released its latest supplement with a handful of introductory deals, but you'll need to be quick as they're only available for another couple of hours. If you head to this link here, you can get two 30 serving tubs at $49.99 each, discounted down from $54.99, or three at $47.99 each, and the brand will throw in a free MAN shaker bottle and free shipping within the US.