May 14th, 2021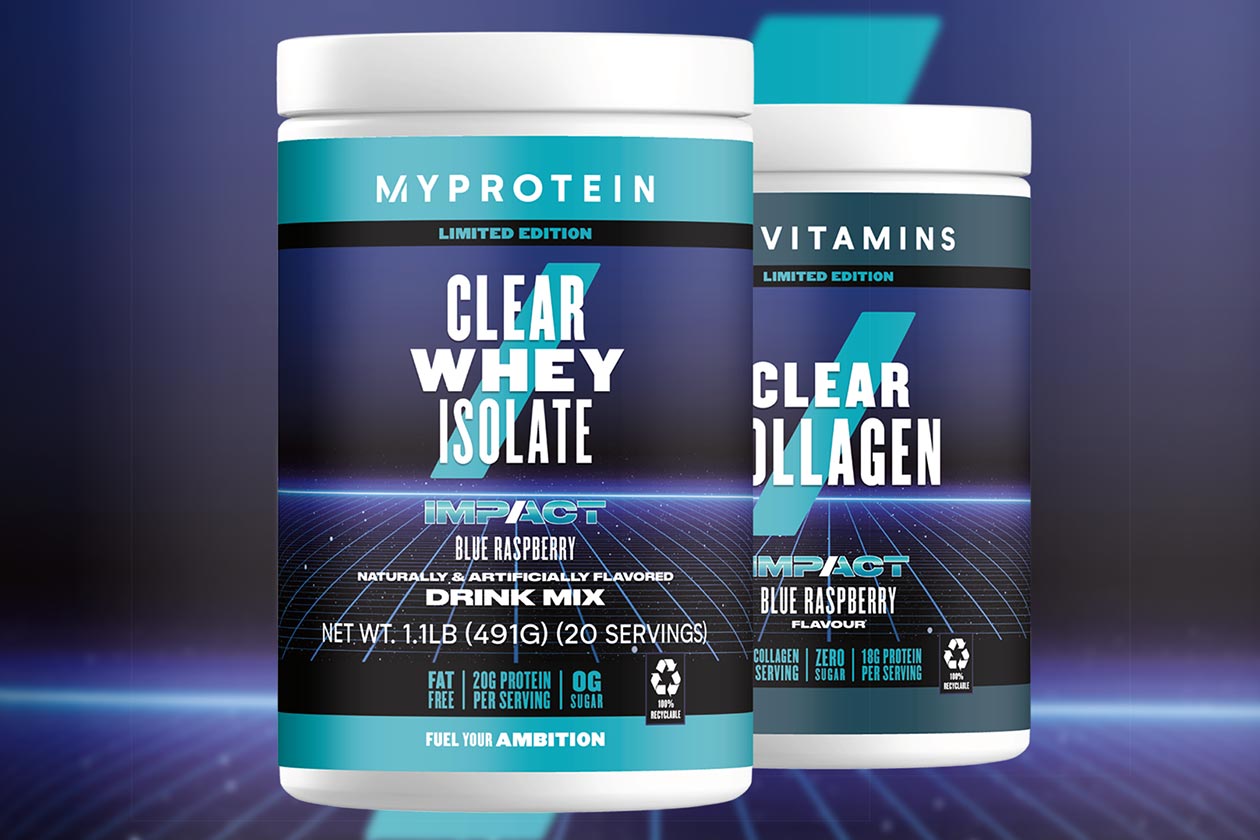 Major international brand Myprotein has released a Shimmer Series of products, made up of three alternatively branded and limited-edition supplements. The flavor for each of the three supplements is actually the same in a classic Blue Raspberry, which is quite surprising as the types of products in the Shimmer Series aren't what you'd typically see Blue Raspberry for.
There is a Blue Raspberry Clear Whey Isolate, Myprotein's refreshing protein powder; Blue Raspberry Clear Vegan Protein under the Myvegan brand; and finally Blue Raspberry for the all-new Myvitamins Clear Collagen. That entirely new supplement is relatively straightforward, being a flavored collagen formula with 18g of protein per serve from bovine collagen peptides.
You'll notice on the tubs of all three of Myprotein's Shimmer Series products is the word "Impact", as they're a part of the brand's Impact Week celebration where it offers a huge discount on its website. During Impact Week, all you have to do is enter the code "IMPACT" at myprotein.com, and you'll get those strong savings, and it will apply to the Shimmer Series.