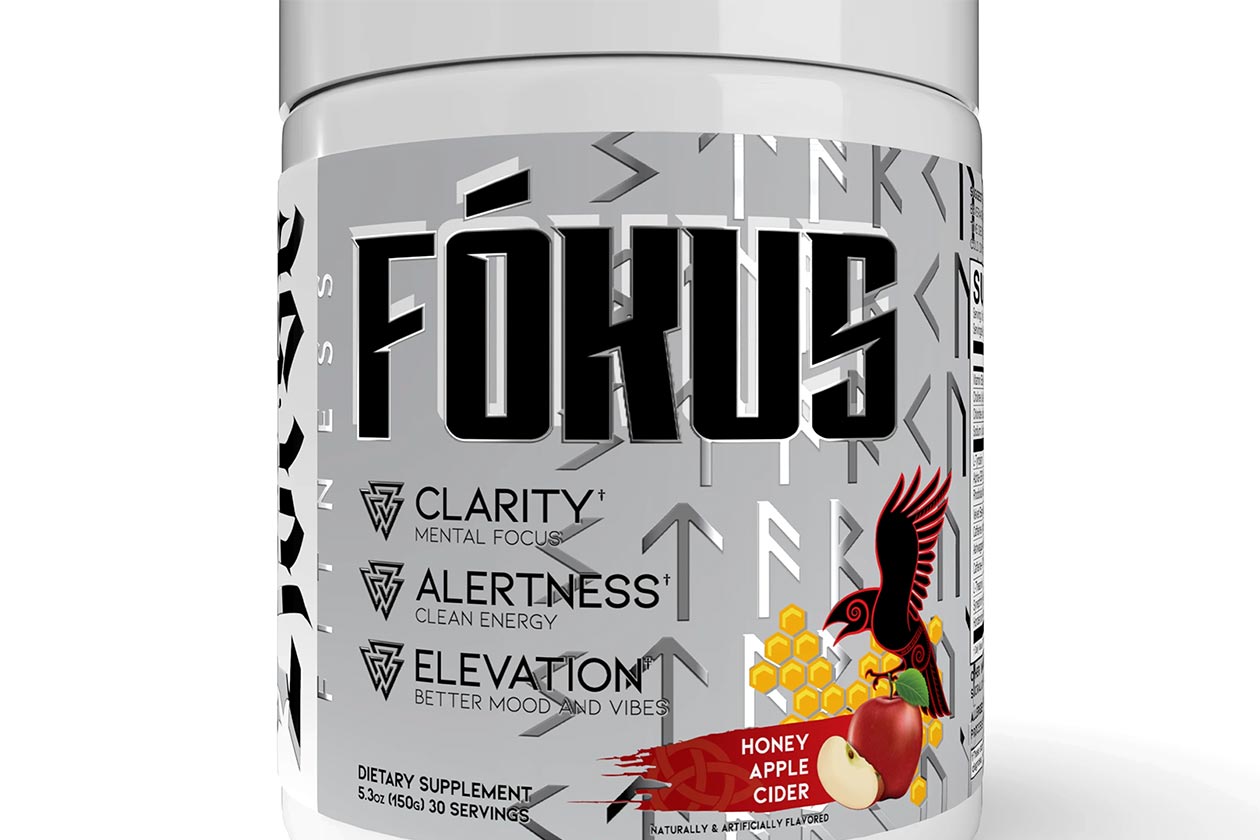 A few months ago, reputable retailer The Nutrition Store, which recently announced the opening of its second location for later this month, teamed up with apparel brand Norse Fitness. The two came together to create Fokus, a supplement that falls under the Norse Fitness brand and is formulated to increase energy and enhance focus with a variety of reliable ingredients.
The Nutrition Store and Norse Fitness debuted Fokus in one flavor to start with Blissful Blueberry Mead but did say that more options would be added somewhere in the New Year depending on how successful the product is. This week, the partnership supplement has followed through on that promise with the launch of a second flavor, although there is a little more to it than that.
Fokus from Norse Fitness and The Nutrition Store now comes in a tasty Honey Apple Cider flavor and, it has increased the number of servings you get per tub from 20 to 30. Despite the 50% more servings, all of the ingredients and dosages in the energy and focus product have remained the same, and over on The Nutrition Store's website, it costs the same too at $44.