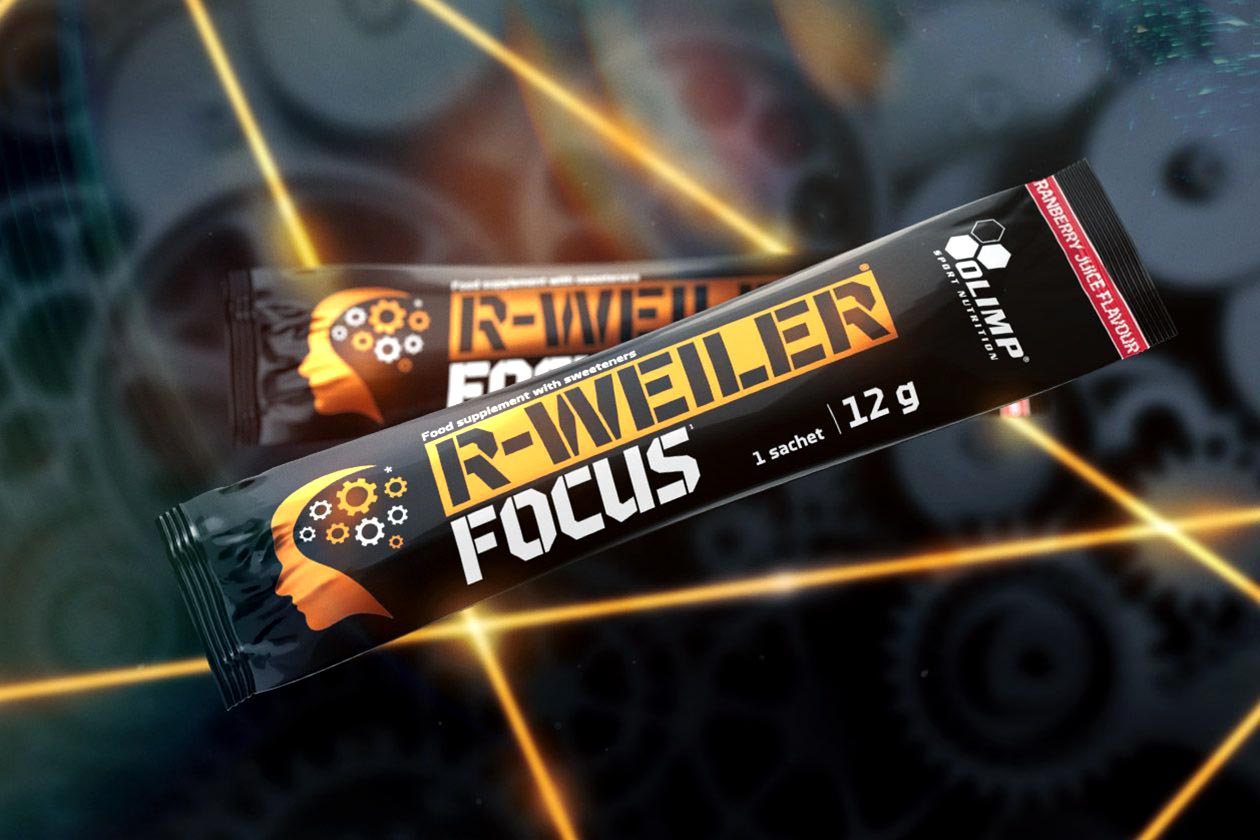 The major Polish supplement company, Olimp, has put together and released a new way to enjoy R-Weiler Focus, the spin-off of its pre-workout Red-Weiler. The product describes its differences from the regular Red Weiler in its name, as it is indeed a version with a lot more ingredients to enhance mental focus, although it still has a few performance and pump features.
Olimp's new option for R-Weiler Focus is called R-Weiler Focus Stick, which is simply a single serving of the supplement squeezed into a compact and convenient stick pack. It has all of the same ingredients and dosages as the original tub version to support energy, pumps, performance, but most of all focus, and currently only comes in one of the product's two flavors.
The R-Weiler Focus Stick is rolling out to stores and stockists in Olimp's home country of Poland as well as across Europe, in the one Cranberry Juice flavor priced around €1.19 (1.44 USD) each.