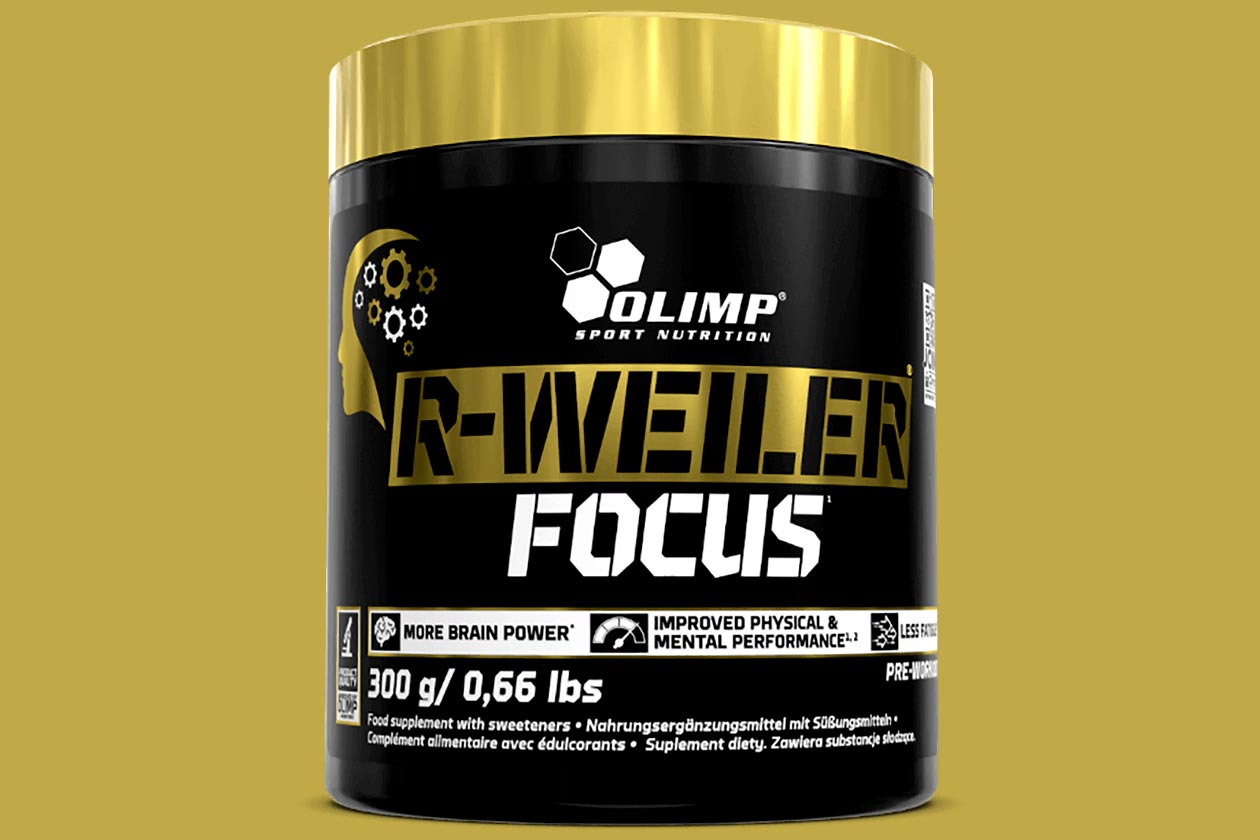 Redweiler is the name of a stimulant pre-workout from the widely available Polish brand Olimp, with a convenient and compact shot version on the market as well. The well-established brand has now introduced a separate version of Redweiler, which shortens the name and has a slightly different approach and experience, introducing Olimp's new 'R-Weiler Focus'.
As the name suggests, Olimp's R-Weiler Focus is a pre-workout that centers around its ability to enhance mental focus and cognition and provide other classic pre-workout benefits. On top of that slightly more noticeable focus, the new R-Weiler Focus is formulated to provide increased energy, as well as improved performance, endurance, and strength.
The ingredients backing up all of Olimp's promises for R-Weiler Focus are fairly common and straightforwardly dosed. You get a bit less than the usual amount of creatine monohydrate at 3.4g instead of 5g, 2.4g of the pump ingredient citrulline, and a moderate 150mg of caffeine. There is also arginine, n-acetyl-l-tyrosine, bacopa, rhodiola, and the common performance ingredient beta-alanine, dosed a lot lower than normal at half a gram.
Olimp's focus enhancing spin-off of Redweiler is now out and available in the UK and Europe, including the brand's home country of Poland. It comes with a total of 25 servings per tub, and has two flavors to choose from at the moment in Cola and Cranberry Juice.