ProBrands introduces a milk-based on-the-go shake packing 20g of protein
May 6th, 2021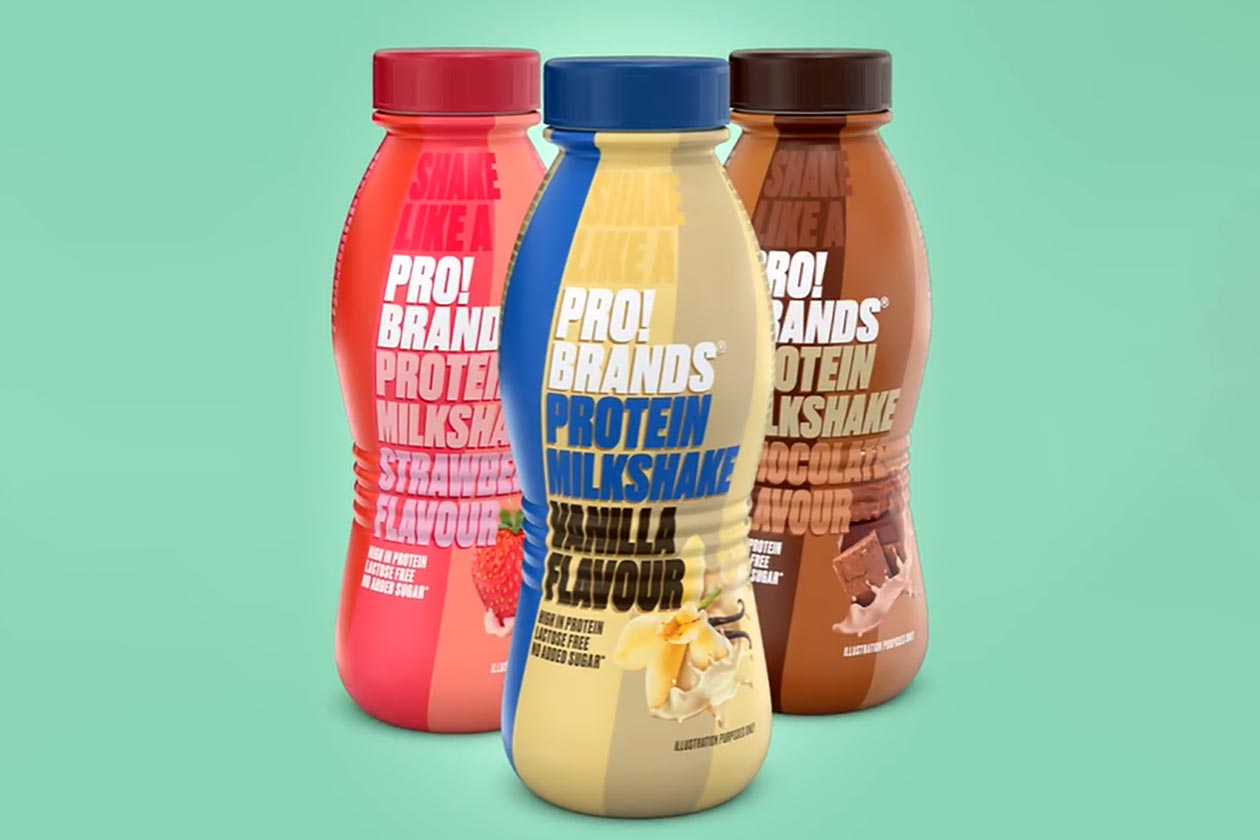 ProBrands is another Swedish functional company making headlines today with the reveal and release of a popular type of product it surprisingly didn't already have in its lineup. Despite the brand's family of functional foods and drinks being quite extensive, an on-the-go protein shake wasn't on the list until this week, introducing ProBrands' Protein Milkshake.
Protein Milkshake is true to its name, promising a milkshake-like experience from taste to texture, with a high amount of protein per bottle. The ProBrands product packs the usual 20g of protein from milk protein, whole milk, and skim milk, alongside 13.6g of carbohydrates, all of which is sugar but non added sugar, 4.6g of fat, and a rather reasonable calorie count of 176.
ProBrands has launched Protein Milkshake in three flavors, all fairly traditional and straightforward with Chocolate, Strawberry, and Vanilla. By the sounds of things, the brand will be rolling out the on-the-go product to stores and stockists in all of its usual markets in the coming weeks.