May 25th, 2021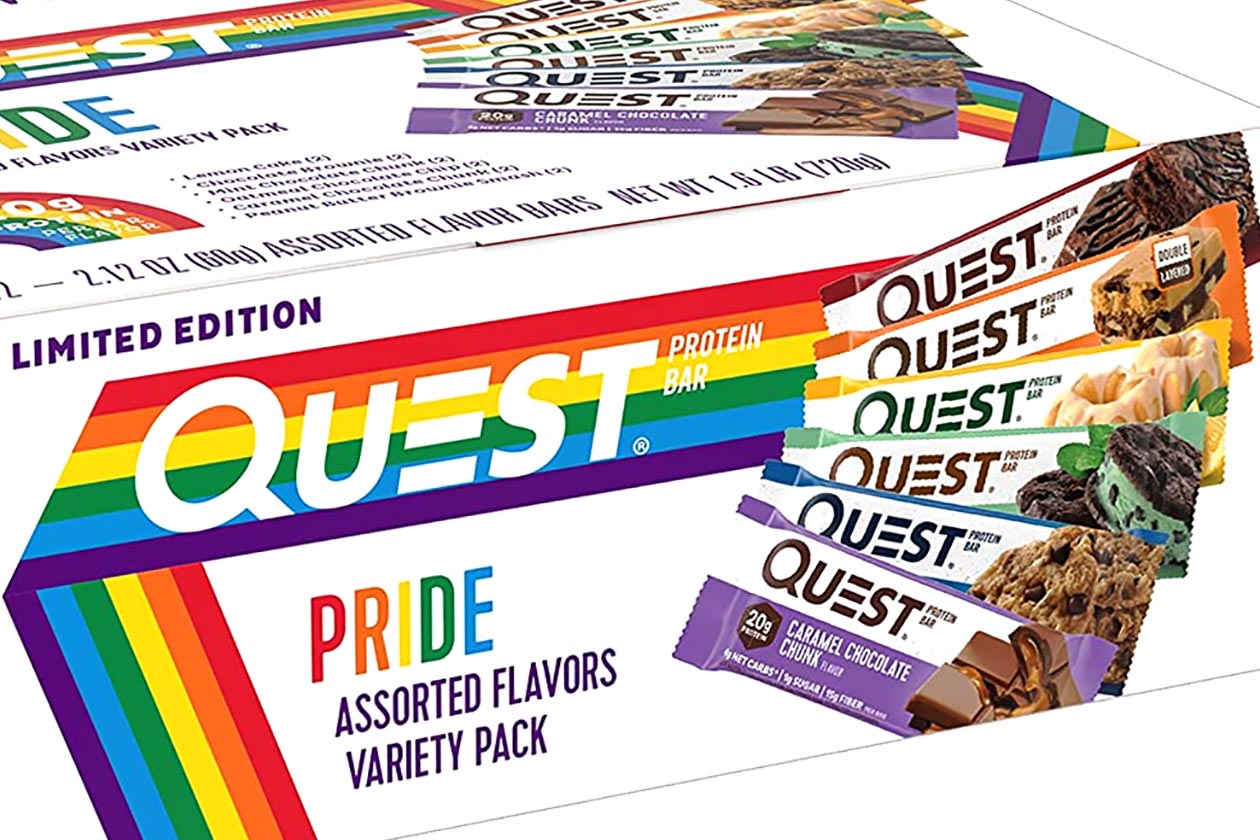 Alongside the vast selection of flavors for its flagship and hugely popular Quest Bar, Quest Nutrition has variety boxes available for the product, including the likes of the Chocolate Lovers and Ultimate variety bundles. An image has surfaced this week of another one of those boxes with six different and colorful flavors of the Quest Bar, and it is a limited-time launch.
In the image above, you can get a complete look at Quest Nutrition's upcoming Quest Bar Pride Variety Pack, put together to support LGBTQ Pride Month, which is the month of June. As mentioned, the bundle is made up of six different flavors of the Quest Bar, one each to match the six colors on the LGBTQ Pride flag with red, orange, yellow, green, blue, and violet.
The Quest Bar flavors in the Pride Variety Pack are Chocolate Brownie, the double layer Peanut Butter Brownie Smash, Lemon Cake, Mint Chocolate Chunk, Oatmeal Chocolate Chip, and Caramel Chocolate Chunk. With the product in support of Pride Month, we have to imagine it'll be out and available in time or at least somewhere around Tuesday the 1st of June.