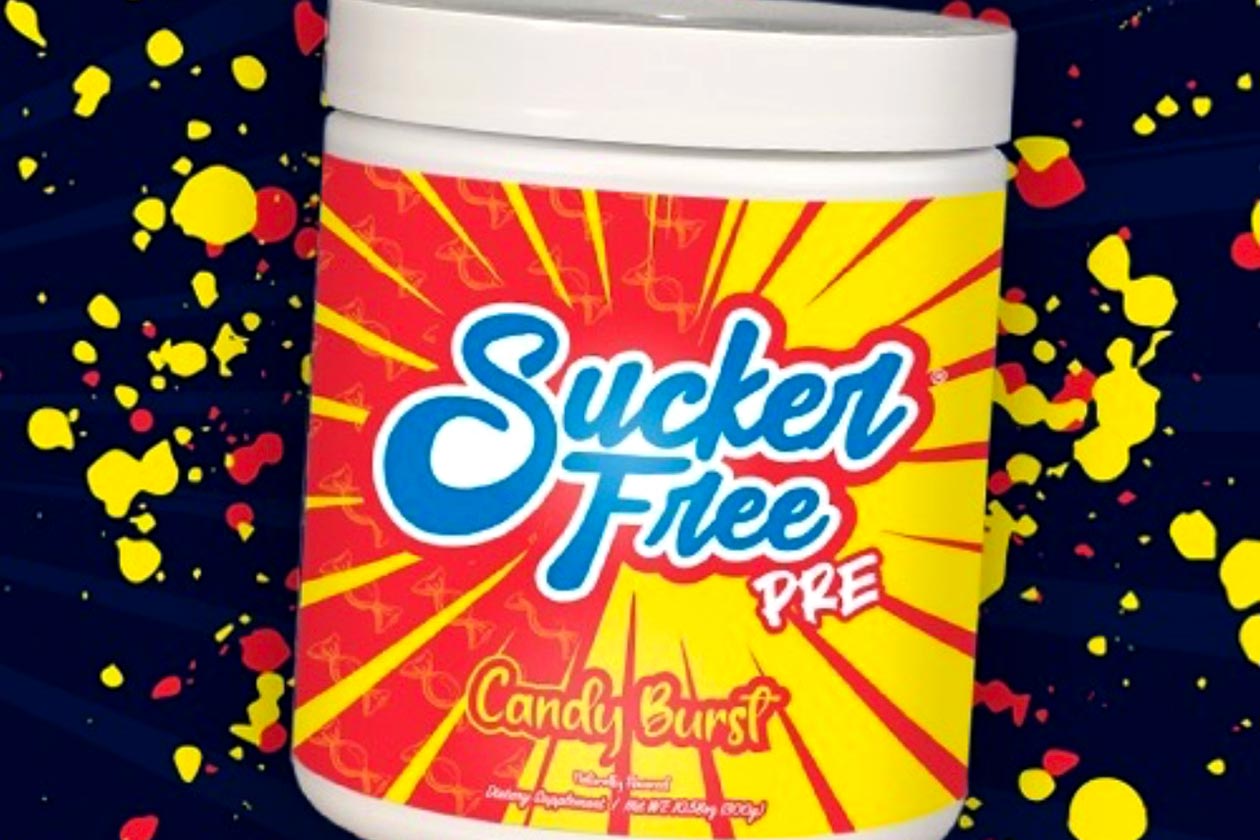 In a few days, pre-ordering will live for the colorful new sports nutrition company Sucker Free, which we posted about earlier this week regarding its Golden Ticket Giveaway. What that involves is one tub of the brand's first-ever product, a pre-workout, is going to have a golden ticket insider of it, and whoever finds it will win a year's supply of the supplement.
To keep the excitement going, today we have a lot more information on Sucker Free's first-ever product with the pre-workout officially named "Sucker Free Pre". It is a balcned supplement formulated to support all of the usual pre-workout benefits, including increased energy, enhanced mental focus, better muscle pumps, and improved performance.
The formula-powered Sucker Free Pre is relatively straightforward along the same lines as Campus Protein's Fuel, Cellucor's C4 Extreme, and some other mainstream competing products. In a single serving, you get 3g of pure citrulline, a gram of agmatine, 1.6g of beta-alanine, 150mg of theanine, and 100mg each of rhodiola, ginseng, and theobromine.
Like most flagship pre-workouts, Sucker Free's competitor also comes with a solid dose of caffeine at a combined 350mg; 250mg from caffeine anhydrous and 100mg of di-caffeine malate. Again, it has a fairly mainstream formula, which fits with Sucker Free's look and feel of being quite an open and colorful brand that appeals to a broad range of people.
Monday the 17th is when Sucker Free Pre will be online for pre-order through the brand's store at suckerfreesupps.com. We're not sure about the price of the supplement, although we suspect it to be competitive with similarly formulated products between 30 to $40. It'll have 30 servings per tub and two flavors to choose from in Blue Dream and Candy Burst.