May 5th, 2021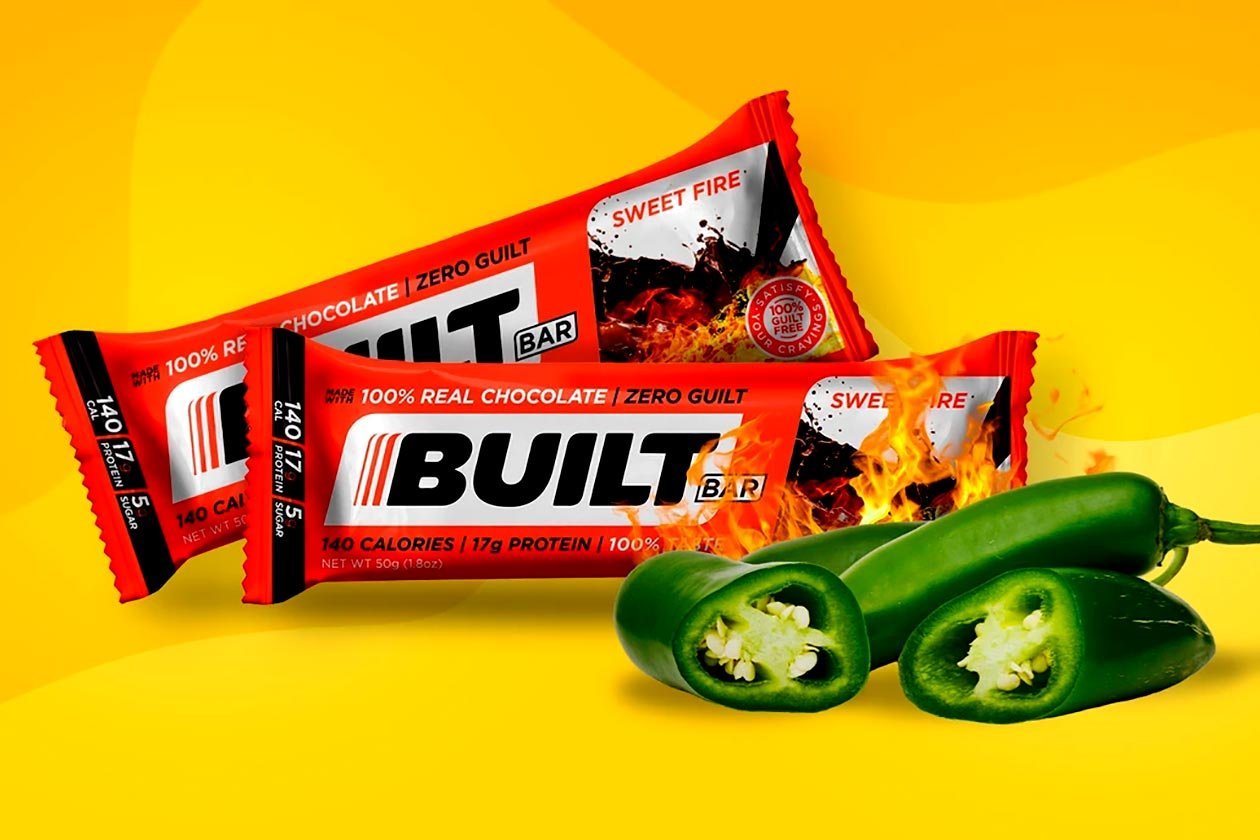 The consistently creative and frequently releasing Built Brands is back again this week with another flavor of its signature protein bar, the Built Bar, after releasing Mocha Love in its full-size just last week. The newest flavor from the functional company is as intriguing as we've come to expect from Built Brands, and it appears to only be available for an extremely limited time.
The brand's latest protein bar creation is called "Sweet Fire" and has been put together in celebration of Cinco De Mayo, which is why it is only available until the end of today. The product is indeed a spicy treat, with Built Brands packing its Sweet Fire Built Bar with its usual soft and smooth texture, delicious chocolate, and real jalapeño pieces to reinforce that Sweet Fire name.
Built Brands' protein snack for Cinco De Mayo is available through its website, and as mentioned, you'll need to get in before the end of the day, as that is when it looks like it'll be gone. The price on a box of 18 of the Sweet Fire Built Bar will cost you the same as all of the product's other flavors at $38.70.