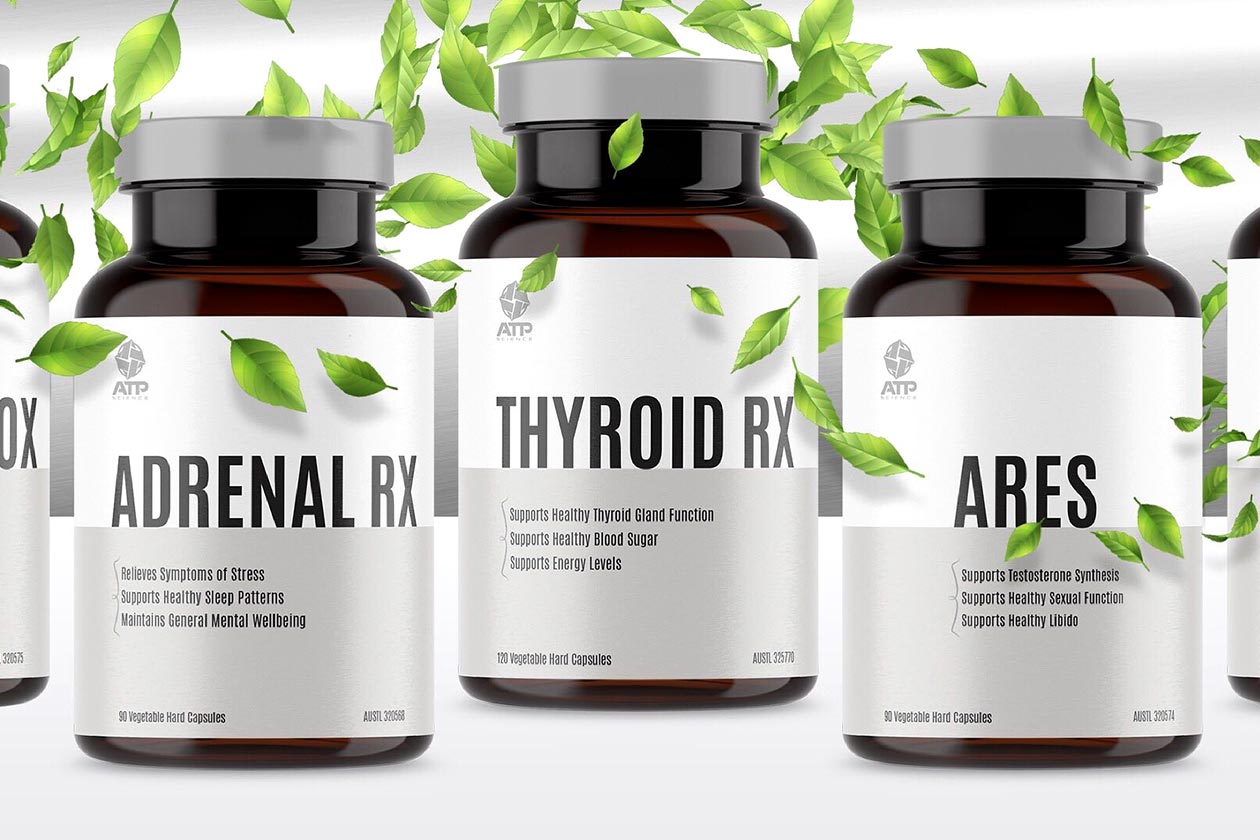 Australian brand ATP Science, which is known for its rather unique health and wellness supplements, and now, its intriguing collagen-based functional foods and snacks, has unveiled a fresh new look for 2021. As far as we know, the rebrand only applies to its sport and nutrition supplements, not any of its functional items, or at least that's what's been previewed so far.
You can get a good look at ATP Science's cosmetic refresh in the image above, where it's swapped its black-based label designs for something brighter and lighter in a split combination of white and grey. The brand still makes the name of the supplement the most important feature on the front of the bottle, and it continues the inclusion of benefits and effects of each product.
With such an extensive line of supplements, ATP Science is planning to gradually roll out its new look over the next six months, so at some points, you may see a mixture of looks on shelves from the Australian brand.