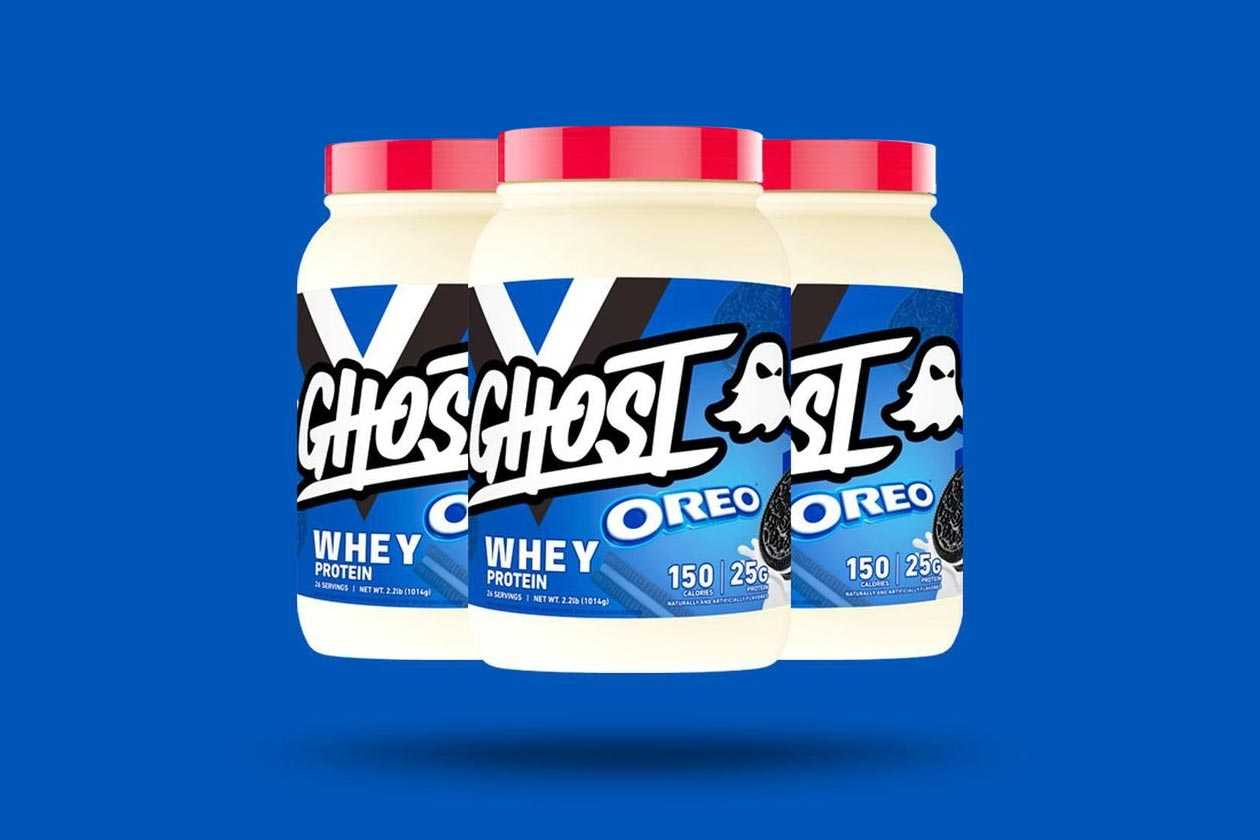 Ever since Ghost teamed up with the mainstream cookie and snack company Mondelēz for its authentic Chips Ahoy! and Nutter Butter flavors of Ghost Whey protein powder, there was talk of another potential collaboration. Mondelēz is responsible for many different cookies and treats, although one that stands out above all others is the classic sandwich cookie Oreo.
Today that long-awaited collaboration has become a reality, with Ghost announcing that it is once again partnering with the company behind Chips Ahoy! and Nutter Butter for an authentic Oreo cookies Ghost Whey. Similar to those other two partnership products, the original lifestyle brand has put actual pieces of tasty Oreo cookies into its Oreo protein powder.
As delicious as it will be, the Oreo Ghost Whey is still going to provide a typical whey-based protein nutrition profile led by 25g of protein, 7g of carbohydrates, 2g of fat, and a reasonable calorie count of 150. We're not sure on the launch date of Ghost's undoubtedly delicious Oreo cookies protein powder, although it definitely sounds like it's dropping soon.