Jun 17th, 2021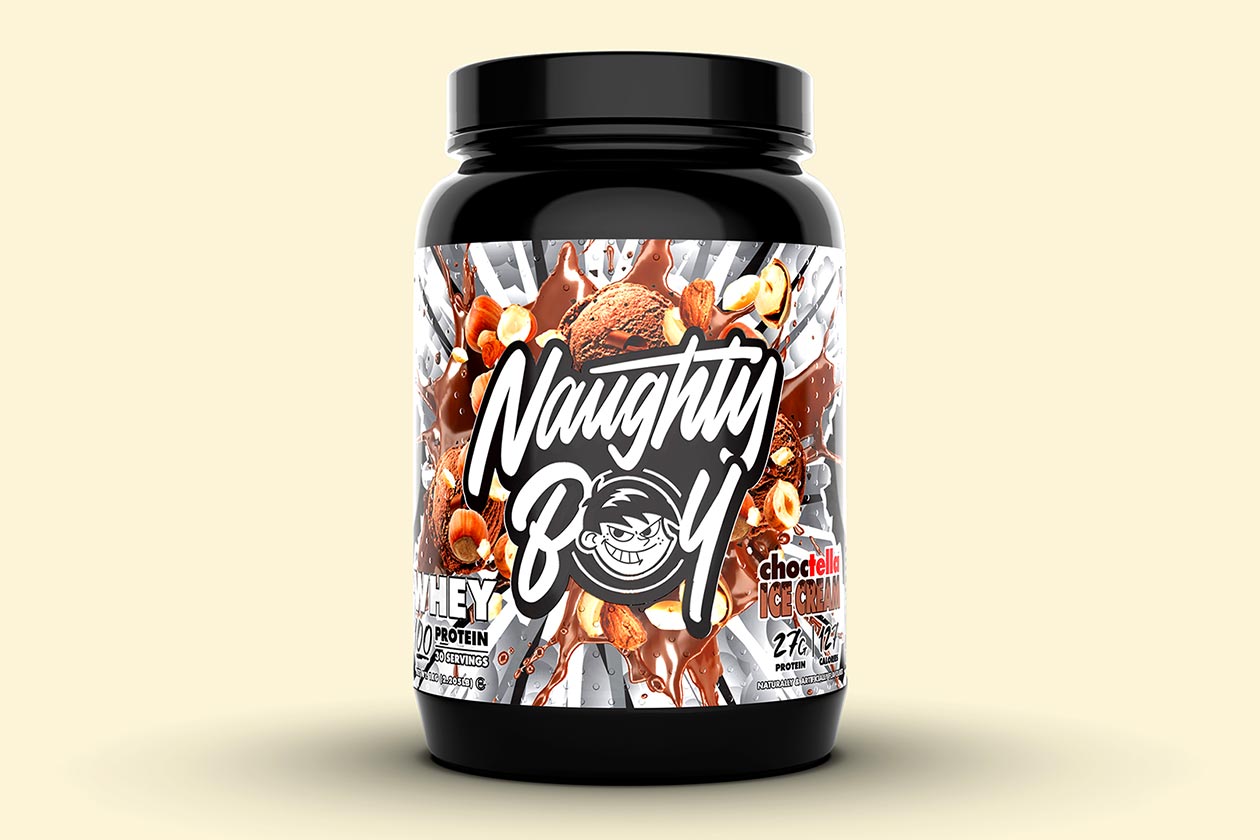 Naughty Boy has been steadily expanding and growing its selection of supplements ever since it stepped onto the scene with its original stimulant pre-workout Menace. The UK lifestyle brand now competes in a mountain of different categories, including SickPump, the fat burner The Drip, WiseGuy, and the extensive Amino Family made up of four separate and distinctive products.
One category Naughty Boy has noticeably been missing from is protein powder, although today we have a preview of precisely that. The ever-evolving brand has shared the first look at Naughty Boy Whey 100 Protein. The supplement provides a solid 27 to 28g of whey-sourced protein depending on the flavor, and around 120 to 130 calories in each of its 30 servings.
There will be three flavors to choose from when Naughty Boy debuts Whey 100 Protein in the UK, Europe, and Middle East near the beginning of next month with Choctella Ice Cream, Cinnamon Cookie Dough, and a chocolate lovers' Death By Chocolate Brownie. It is also worth noting, being the brand it is, Naughty Boy has thrown a couple of extra ingredients into the product.
Alongside the whey-powered protein, Naughty Boy's Whey 100 Protein has added AstraGin and DigeZyme to improve absorption and digestion, and separate it from the many other whey protein powders on the market.