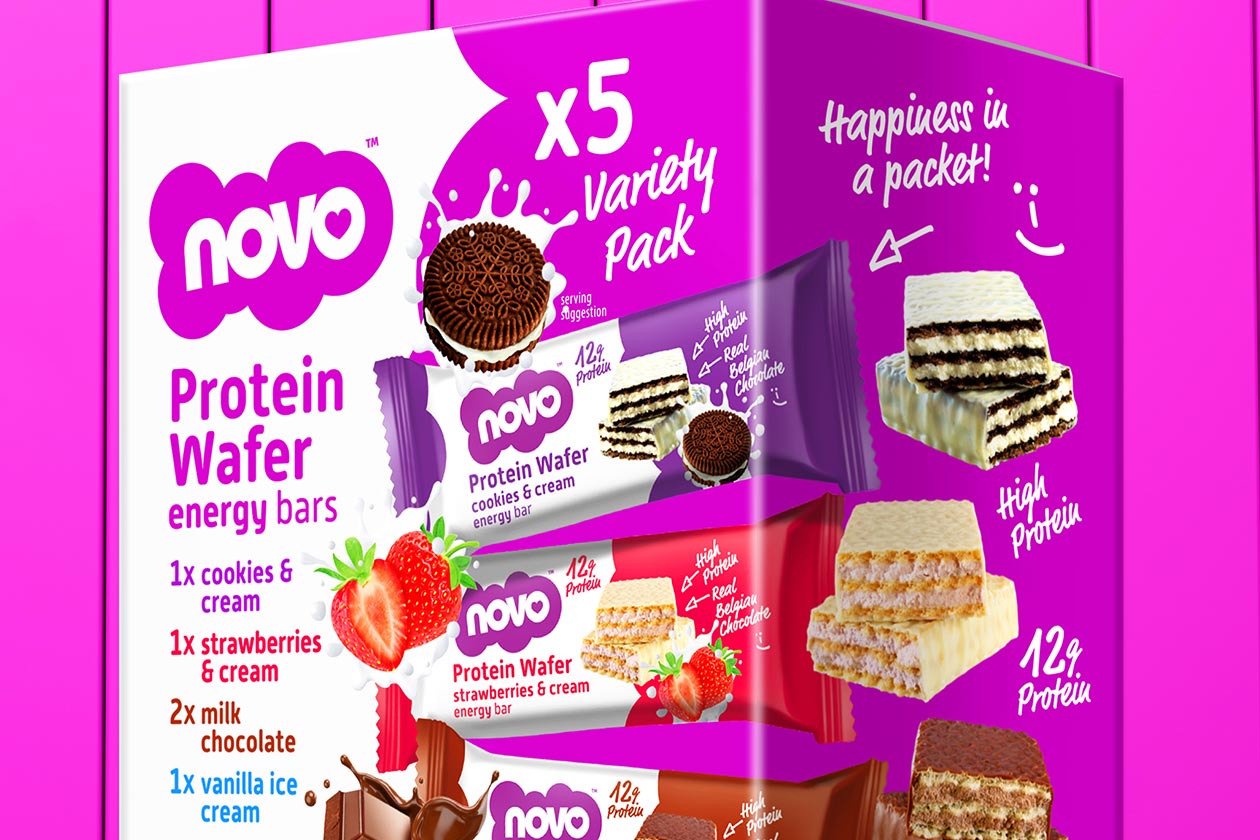 Fresh off the news of a new flavor of Novo Nutrition's flagship protein snack, the light and crispy Protein Wafer, the UK-based functional brand has announced another expansion to the product. Novo is releasing a variety bundle for its Protein Wafer, with a total of five bars per box, and they're full-size, packing the snack's usual 12g of protein in each.
Novo Nutrition's all-new and upcoming Protein Wafer Variety Bundle has one of each of its current flavors, except for Milk Chocolate, where instead you get two. The complete list of contents in the box is one Cookies & Cream, one Strawberries & Cream, one Vanilla Ice Cream, and two Milk Chocolate, with no inclusion of the recently announced flavor.
It would have actually been quite fitting if Novo Nutrition could include its all-new fifth Protein Wafer flavor in Salted Caramel, as then the Variety Bundle would have an even one of each flavor.